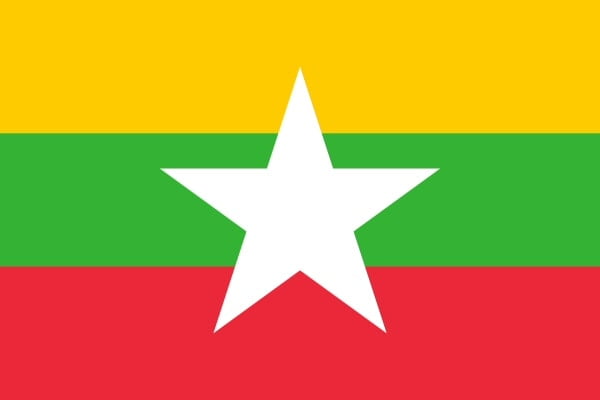 HOW TO EXPLORE MYANMAR IN 28 DAYS
Our guide to travelling around beautiful Myanmar on a budget – how we did it, where we stayed and what we thought
19 THINGS WE LEARNED ABOUT MYANMAR
We hadn't planned on visiting Myanmar, but we're so glad we did
The beautiful, mystical temples and pagodas of this ancient and spiritual city
Along the Irrawaddy River to Mandalay – Myanmar's charming second city
Discovering the real Myanmar via one of the world's most beautiful train journeys
While I'm sure the $320 per person dawn balloon flight over Bagan's majestic temples is an experience to be cherished, you can also watch the spectacle for free from one of several temples. Just don't expect to be there on your own.
Read more at Beguiling Bagan.
The people of Myanmar were, without doubt, the friendliest we've encountered anywhere. It's one of the reasons the country left an indelible mark on both of us.
It's a 115-year-old bridge over a deep gorge that audibly creaks as the train passes ever-so-slowly over its tracks, while passengers gaze out in awe over the sheer 100-metre drop on either side. Worth the ticket price alone!
Read more at First class to Hsipaw.
The eleven-hour boat journey from Bagan to Mandalay is not-to-be-missed in our opinion. It might take longer than the bus journey but there's no competition when it comes to sights and comfort.
Read more at The boat to Mandalay.
One of many staggering sights surrounding the otherwise hum-drum town of Hpa-an, Kyauk Kalap pagoda sits atop a rocky outcrop which rises from an artificial lake.
Filled with Buddha statues and pagodas, Sadan Cave, near Hpa-an, can be traversed on foot from one end to the other. There's a bonus in store when you arrive at the exit, too where boatmen are waiting to take you back to the entrance car park by longboat through tranquil countryside.
Made from ground bark, thanaka cools the skin and protects the wearer against sunburn and mosquito bites. And, judging by the variety of patterns we saw it's also something of a fashion statement for many.
THANBYUZAYAT WAR CEMETERY
A particularly poignant moment for us was when we visited this cemetery on Remembrance Day. It contains the graves of hundreds of mainly British and Commonwealth soldiers killed by the Japanese at the Burmese end of the Death Railway, made famous by the book and film, Bridge Over The River Kwai.
Not your average salad, this! A bitter, sour and spicy creation based on fermented or pickled tea leaves. By the time they've added garlic, sesame seeds, peanuts, cabbage, tomatoes and beans and mixed it all together you're confronted by probably the tastiest salad you've had in your life.
Hsipaw is another town with outstanding walking possibilities. This gorgeous walk to a nearby waterfall was one of the highlights.
Read more at First class to Hsipaw.
Situated on the outskirts of Mandalay, it's one of Myanmar's big tourist draws, particularly at sunset. We hired a local fisherman to take us out on his boat to get a closer look during sunrise, when locals begin to make their way across the bridge in both directions.
At 180 metres in length, it was the world's largest reclining Buddha statue when we visited. But it's already set to be eclipsed by the 200-metre statue being constructed on the same site. Situated south of Mawlamyine in Mon State.
Myanmar's official tourism website
A comprehensive guide to travelling in Myanmar
An excellent resource for Myanmar and the rest of SE Asia
The indispensable guide for budget travellers