SEARCHING FOR ORCAS WITH AN ANACORTES KAYAK TOUR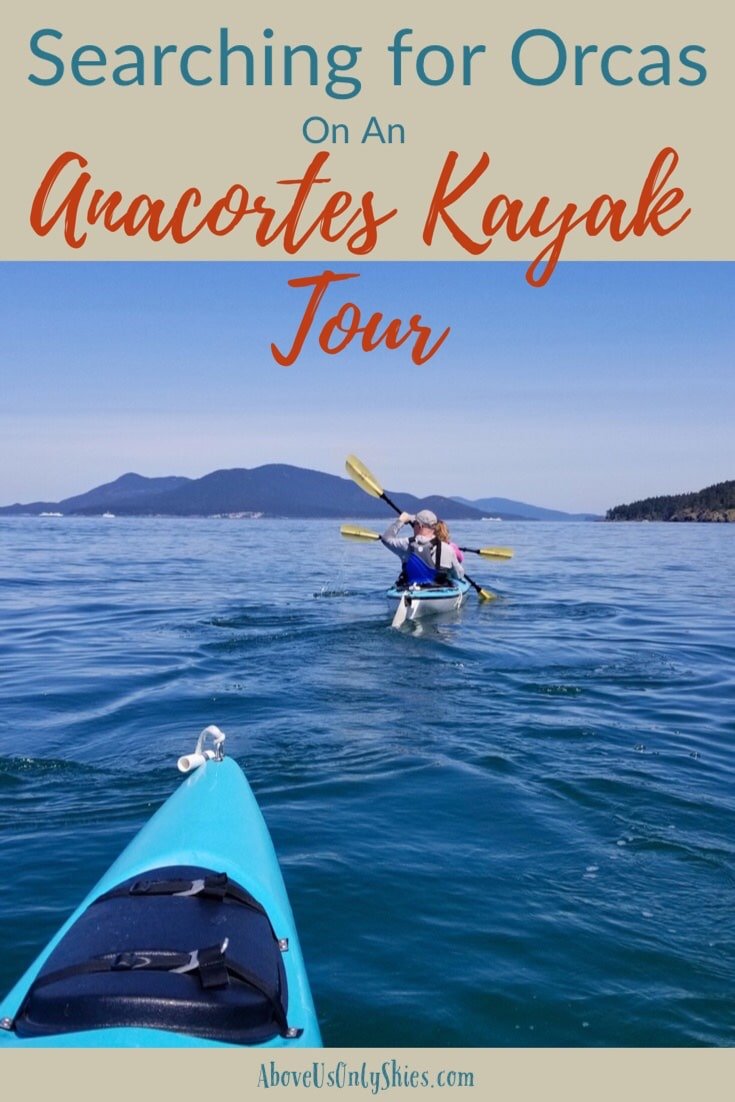 We'll happily admit that the number one wildlife experience on our wishlist during our stay in Washington State was to come face-to-face with a killer whale. And with a resident population of orcas lurking in the calm waters around Anacortes and the San Juan Islands archipelago, we were itching for an opportunity to get out amongst them.
So, when we were invited by Anacortes Kayak Tours to spend half-a-day paddling with them, we didn't think twice. Even if our previous experiences in a kayak-for-two had provided grounds for divorce on more than one occasion.
But that's another story.
Before we hit the high seas, Lisa – our guide for the day – took our small group of six to a docking area where our three vessels awaited. Having volunteered for the coxswain role at the rear of the kayak, I was put through a punishing routine in which I somehow had to clamber in and position my feet so that they could manipulate a couple of unseen levers that operated the rudder. Not so easy after my recent onset of sciatica.
Anyway, 15 minutes later, full rudder control achieved and hero status assured, I gave the signal to the rest of the patiently waiting group that we were finally good-to-go.
Just one further test – reversing out of the docking area without charging into the moored boat directly behind us. Even though Nicky was facing in the opposite direction I could sense the steely glare that usually accompanies a potential disaster-in-waiting. Happily, my foot-to-lever coordination was of the highest order and so, with a swashbuckling reverse oar manoeuvre, our kayak kicked into gear and we were on our way.
Lisa introduces us to our kayaks
Heading out to Burrows Island
Our half-day tour was essentially a simple one. Head out past the moored luxury boats and across the bay to Burrows Island. Then circumnavigate the island, spot as much fauna and flora as possible and return to base by lunchtime.
Fortunately, the weather was perfect. Which, in this part of the world – on a typical April day – is not a sure thing. And the water was extremely calm, too. Maybe just the enticement needed for a family of orcas to spend an hour or two in our company, we posited.
The crossing from the marina to Burrows Island was a straightforward affair. Although, as Lisa explained, we needed to keep close enough together so that, should a stray boat come roaring past, we'd enjoy safety in numbers.
But it was also here that we'd experience our first close encounter with the sea life. No, not an orca this time but the inquisitive face of a seal as its head bobbed above the waterline like a marooned tourist. Of course, a photograph might have been nice to show you but it turned out our tourist friend was also camera-shy. So, with nothing more than a "See you later" he was back below the waterline before Nicky could grab her iPhone from the dry bag.
Heading towards Burrows Island
Our excitement piqued, we continued our circumnavigation of Burrows Island as American bald eagles swirled above the treetops, while small gardens of bull kelp clawed at the sides of our kayak.
Soon we passed through the channel between Burrows and Allan Island and were greeted by the sight of the snow-capped mountains of the Olympic Peninsula, which contrasted sharply with the blues and greens of the Rosario Strait and the tree-clad islands.
Amidst this almost perfect scenery, another seal popped its head up for a brief encounter. Then another. We couldn't help thinking that they'd just end up as a quick lunch snack should our anticipated orcas make an appearance any time soon.
And then, to our left, a couple of dorsal fins broke the water before disappearing back below. Could this be the moment? I grabbed the dry bag in front of me and fumbled for my camera. Nicky was poised with her iPhone just in case. And we waited.
A few minutes later the dorsal fins reappeared. Only it became apparent they didn't belong to killer whales but the more reassuring form of harbour porpoises. Nevertheless, it was still a thrill to see these beautiful creatures swim beside us, albeit at a safe distance from their point of view. We'd already watched pods of them from the cliffs of Deception Pass National Park but seeing them at eye-level was an altogether different experience.
Patiently waiting for the marine life to appear on cue
Of course, the one thing about having expectations about wildlife encounters is…that you shouldn't really have any expectations at all.
We should have learned our lesson the last time we encountered a whale in the flesh. That was a purely chance encounter at Ningaloo Reef, Western Australia when a simple snorkelling session was abruptly interrupted by a passing female humpback whale and her calf. Exhilarating, frightening and awe-inspiring all rolled into one emotional rollercoaster moment.
So, we were perhaps pushing our luck this time to expect another member of the whale family to just show up for us on cue. That's not to say that the chances weren't good. In addition to the resident orcas in these waters, it was also the right time of the year for transient killer whales to pass through, too. In fact, Lisa told us that there's something of a battle going on as the salmon-eating residents are struggling to survive against their eat-almost-anything transient cousins.
As it happens, more seals popped their heads out of the water to check us out while another couple of harbour porpoises slowly glided through the water ahead of us. Quite frankly they appeared far too chilled out for there to be any orcas lurking nearby.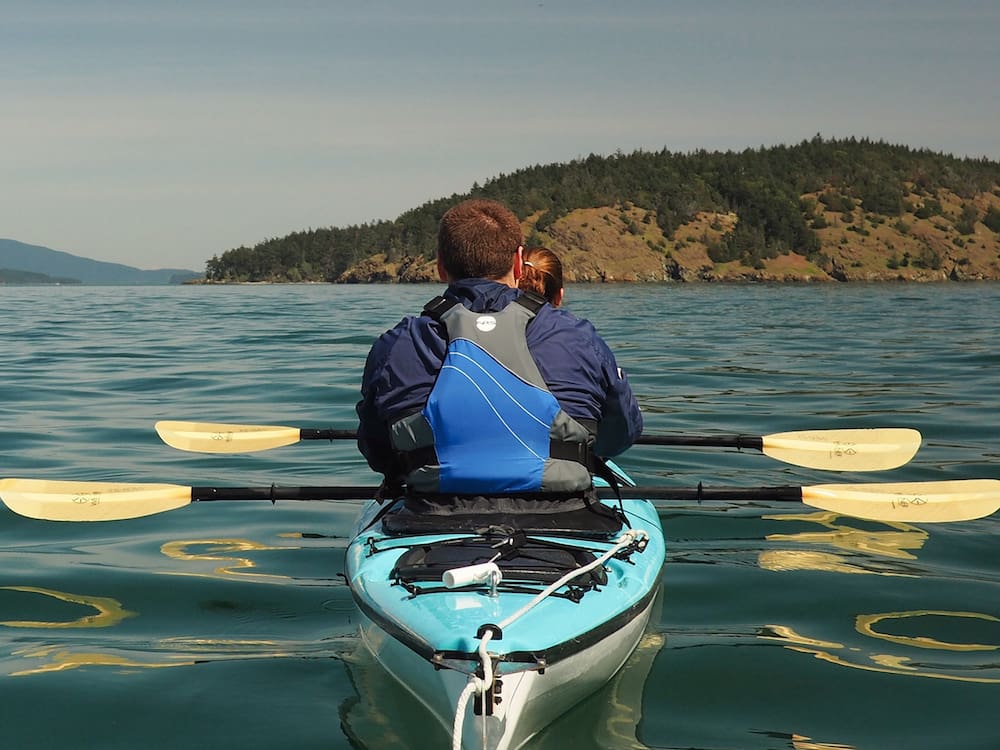 Meanwhile, our circumnavigation of Burrows island continued. We passed an old lighthouse and then reached the final turn before the impressive waterside houses and villas of Anacortes came back into view. And behind it all, the towering snow-white presence of Mount Baker loomed large.
In fact, It was as good a time as any to just put down the oars and drink in the view.
Mount Baker looms over the houses in Anacortes
The crossing back from Burrows Island to Anacortes was a casual paddle, culminating in another pass-by of the numerous moored boats in the marina.
After negotiating our way back into our tiny dock, getting out of the kayak turned out to be the biggest physical challenge of the day. Which my sciatic nerve was quick to remind me when I tried to start walking.
Overall it had been a perfect way to spend a sunny Spring morning. And kudos to family-run Anacortes Kayak Tours for providing such a seamless experience, an excellent guide in Lisa, and such superb kayaks. Indeed, our half-day tour was perhaps just a taster for some of the longer tours on offer, including a full five-day expedition around the San Juan Islands.
There's something that's quite therapeutic about paddling slowly through calm water in the company of local wildlife such as the harbour seals and porpoises we encountered. And we're grateful for the opportunity to have done so.
Even though we're still searching for orcas.
Disclaimer: We received two complimentary tickets for the half-day tour with Anacortes Kayak Tours in exchange for a review of our trip. As always, all views expressed are genuinely our own.
Related Washington State articles
…or visit our USA page.
What did you think? Have you experienced an Anacortes kayak tour? Or have you kayaked anywhere else with orcas? Either way, we'd love to hear from you so please add your comments below.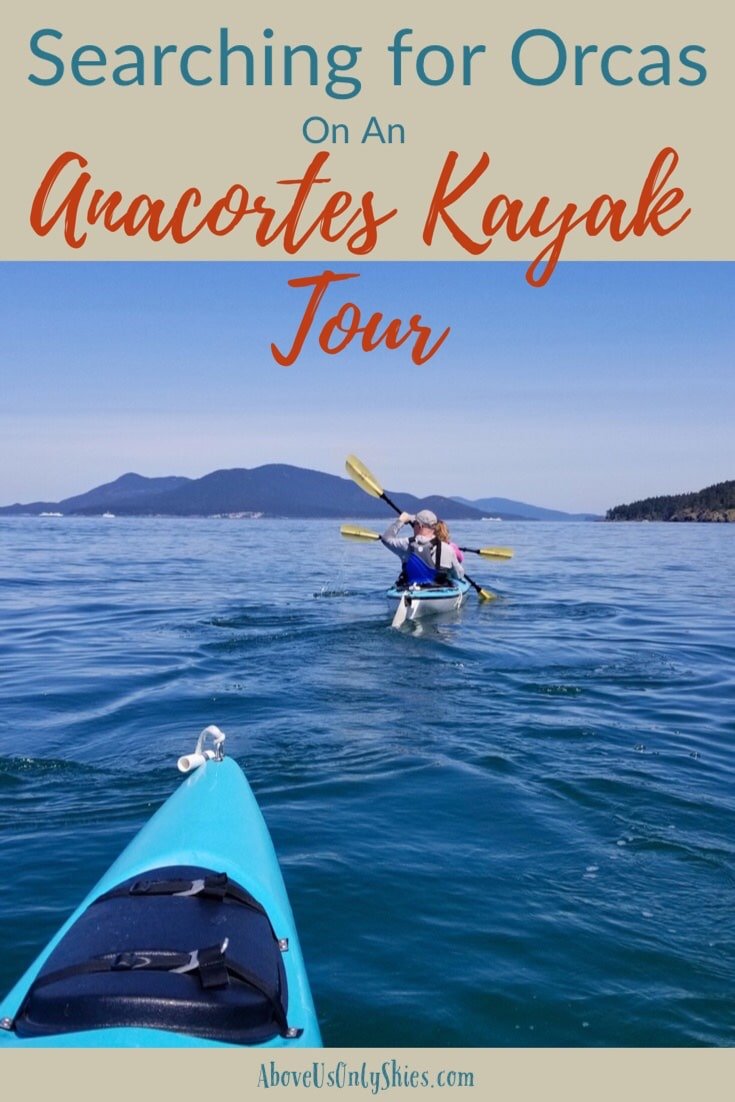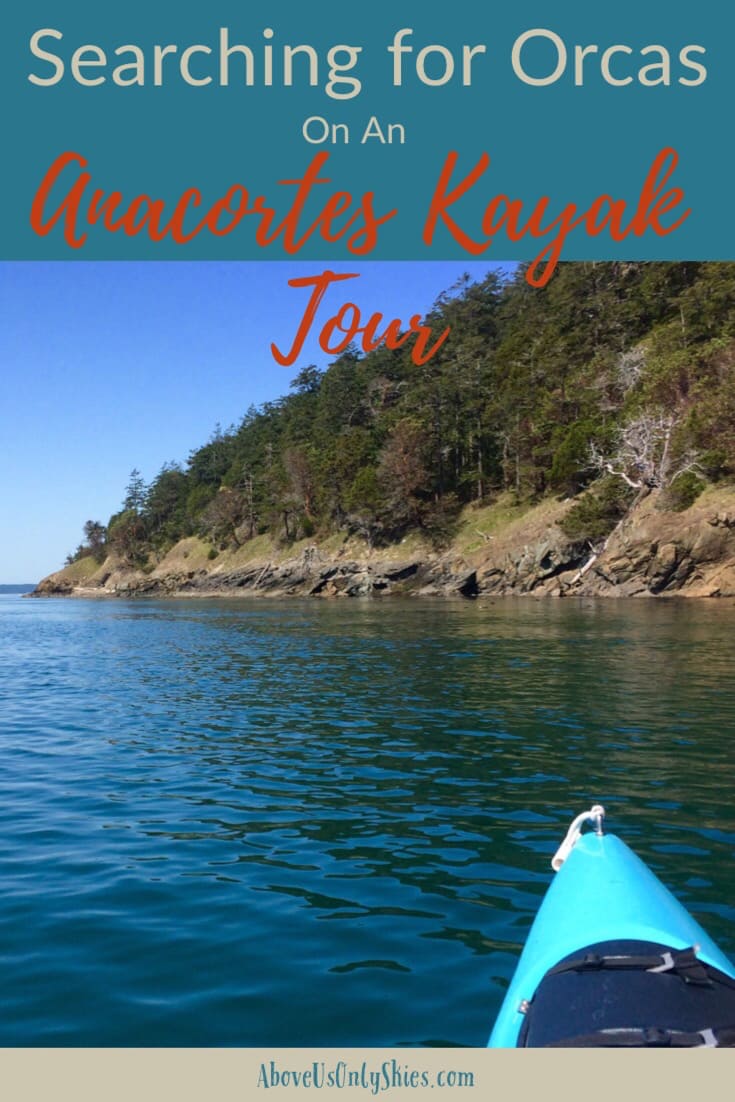 Hi, we're Ian and Nicky, an English couple on a voyage of discovery around the world, and this blog is designed to reflect what we see, think and do. Actually, we'd like to think it also provides information, entertainment and inspiration for other "mature" travellers, too. So please feel free to pour yourself a glass of something suitably chilled and take a look around.
THE ULTIMATE RAJASTHAN ROAD TRIP IN 17 DAYS
ALL ABOARD THE LAST CEMENT TRUCK TO WAE REBO
IS THIS THE WORLD'S BEST ROAD TRIP?
HOW WE TOURED SRI LANKA ON A BUDGET