Last updated: 14 September 2018
THE BLAZING AUTUMN COLOURS OF THE FRENCH PYRENEES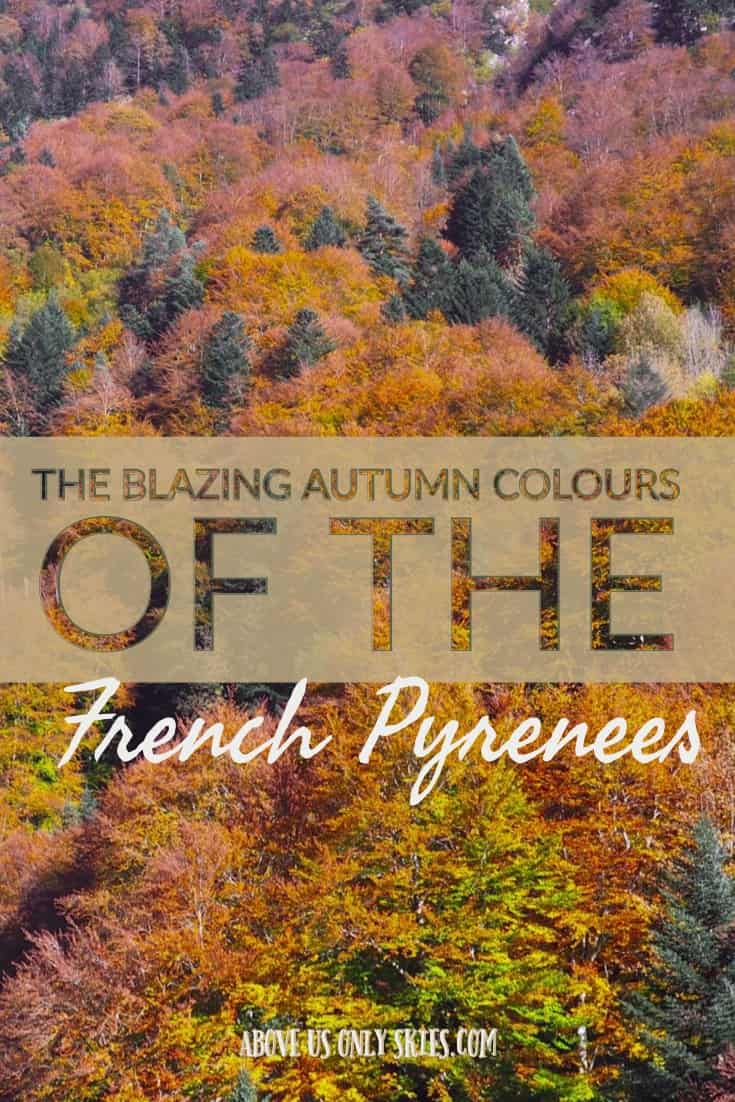 Last updated: 14 September 2018
Noted for its skiing and summer hiking trails, the French Pyrenees mountain range acts as a natural border between the far south-west of France and Northern Spain. It's generally lower-altitude than the Alps. And doesn't have some of the latter's big name attractions, such as Mont Blanc and the Matterhorn. But it's no-less-beautiful and comes with the added bonus of less traffic and smaller crowds.
So, blessed with late-October deep-blue skies and temperatures in the low 20s, it was an easy choice for a couple of days' hiking after we'd finished our latest house-sitting assignment near to Pau.
The last time we were in the mountains was back in May when we were mesmerised by the barren, cold desert landscapes of Northern India. What a contrast it would be this time. The blue skies and snow-covered peaks of the Pyrenees provided the perfect contrast for spectacular displays of colour as the autumn leaves paraded their full gamut of reds, oranges, browns, yellows and greens.
Just breathtaking.
Autumn colours at the Pont d'Espagna
Close to the Spanish border, the town of Gavarnie is just an hour's drive south of Lourdes. It's the sort of relatively low-key place which becomes a hive of activity during the peak summer and winter tourist seasons. And its big draw is its proximity to the imposing glacial amphitheatre of the Cirque de Gavarnie.
Just an hour and a half by foot from the main car park, it's a largely comfortable hike, passing through green pasture and forests of conifer and beech. Really, it should have been straightforward enough for us. But, of course, we managed to take a wrong turn and our 90-minute hike turned into a three-hour one.
But when the scenery is this sublime, who cares!
And our "wrong turn" took us on a route that was more spectacular than we could have imagined.
En route, we passed hillsides of extravagantly coloured trees, leading down to fields of grazing horses. But this was just a taster for what was on offer after we'd edged our way up through the wood.
From our vantage point at the top of the wood, we looked down on a landscape that wouldn't have looked out of place in a key Lord of the Rings battle scene. With the Cirque's massive wall of rock ahead of us we gazed down on a huge bowl of green pasture and beech forest, flanked on either side by trees displaying an impossible variety of colour.
Far to our left, we could see walkers on the main route to Gavarnie Waterfall and we couldn't help but wonder if they were missing out on possibly the best sight in the whole area. We wandered down to the bowl for a closer look and, as we gazed up it was as if we'd stumbled upon an oil painted masterpiece that had suddenly come to life.
Epic scenery. Amazing colours
And then it was time to dive in.
We walked up to the forest and were confronted with another decision on where our route would take us. Up to the Bellevue Plateau or onwards to the Cirque de Gavarnie?  The former looked like a two-hour return hike to a flat ridge we could see towering above us. So onwards we went through the forest instead.
This time we were able to experience the autumn colours from "the inside-out". The distinct colours we'd observed from a distance were now replaced by a sun-drenched mishmash of yellows, oranges and browns. It was like walking through a dreamland imagined by a Disney animator.
We continued for another hour or so, sure we'd end up at the Cirque de Gavarnie at some point. But, we inevitably reached the point where the bottle of red wine in my backpack could not be concealed any longer. Cue the breaking of bread, the spreading of cheese and the raising of two glasses to our sublime surroundings.
It's at this point I'll confess that we thought we'd now "done" the Cirque de Gavarnie. We'd had the colossal horseshoe of vertical rock in our sights as we'd made our way through the forest. And, naively we thought that was just about it. Wonderful scenery but a bit of an anticlimax in terms of the actual destination.
It was only when we continued post-lunch on to the main pathway back to the car park that we noticed pockets of walkers headed in the opposite direction. Turns out his was the main route to the Cirque that we'd missed right at the beginning!
Only this time things got steeper. A lot steeper. But when we finally made it to the summit we realised what the fuss was all about.
The landscape was now totally different to the multi-coloured extravaganza we'd seen thus far. Gone were the trees. Gone were the colours. And in their place was an almost greyscale world of rock and powdery snow. And pride of place was reserved for Gavarnie Falls – at 422 meters, the highest waterfall in mainland France.
The 422-metre drop of Gavarnie Falls
We spent an hour-or-so to wander over for a closer look at the waterfall before we reluctantly decided to call it a day.
And so, en route back to the car park, the pathway meandered its way through the opposite side of the valley to the one we'd arrived in. We noticed that no other walkers we passed were either French or Spanish. Which is not surprising, considering its proximity to the border.
But it did make us think that the French Pyrenees is an area that may be under-appreciated as far as wider tourists are concerned. Especially at this time of the year when it's surely at its best.
And finally, as we approached our car in Gavarnie, we almost forgot to look behind us once more at what we were leaving behind.
Somehow, I think we'll be seeing it again sometime soon.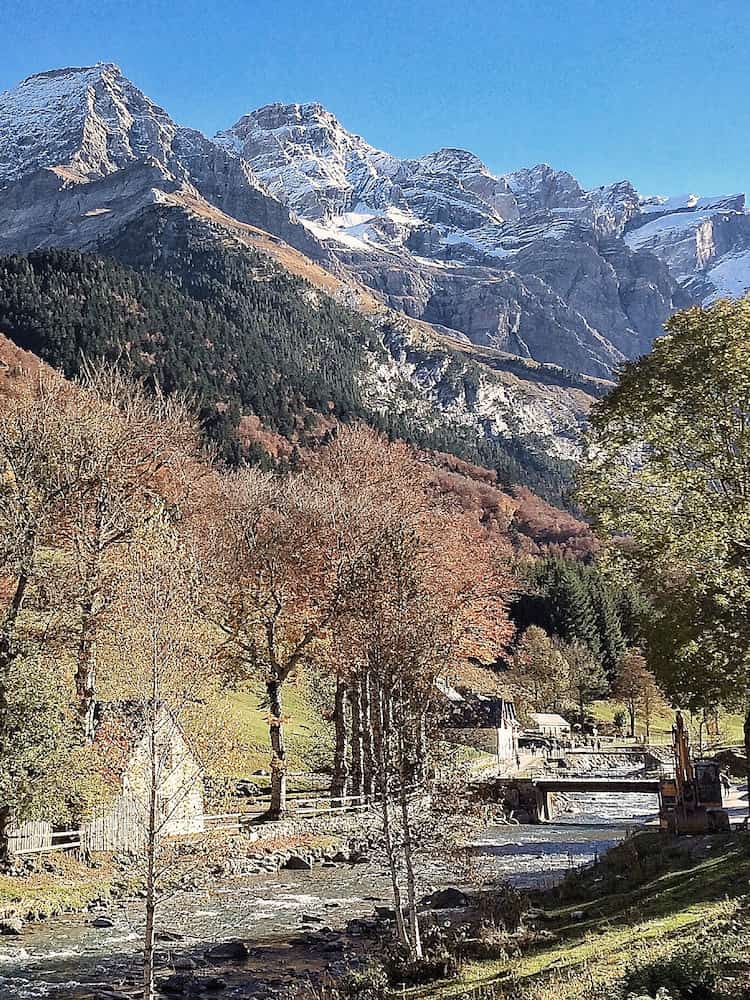 Our thanks to Nick and Maggie, for whom we were house sitting in the nearby department of Gers.  They very kindly offered to have us for a further two nights after they returned from their break so we could explore the French Pyrenees and experience the wonders of Cirque de Gavarnie and its surrounding area.
What did you think? Have you been to the French Pyrenees? Or perhaps you're thinking of visiting there in the near future? Either way, we'd love to hear from you so please add your comments below.
To help us maintain our site we work with a number of partners who we've personally used and can recommend to our readers. If you decide to purchase any products through the following links, we'll receive a small commission at no extra cost to you. Thank you for your support!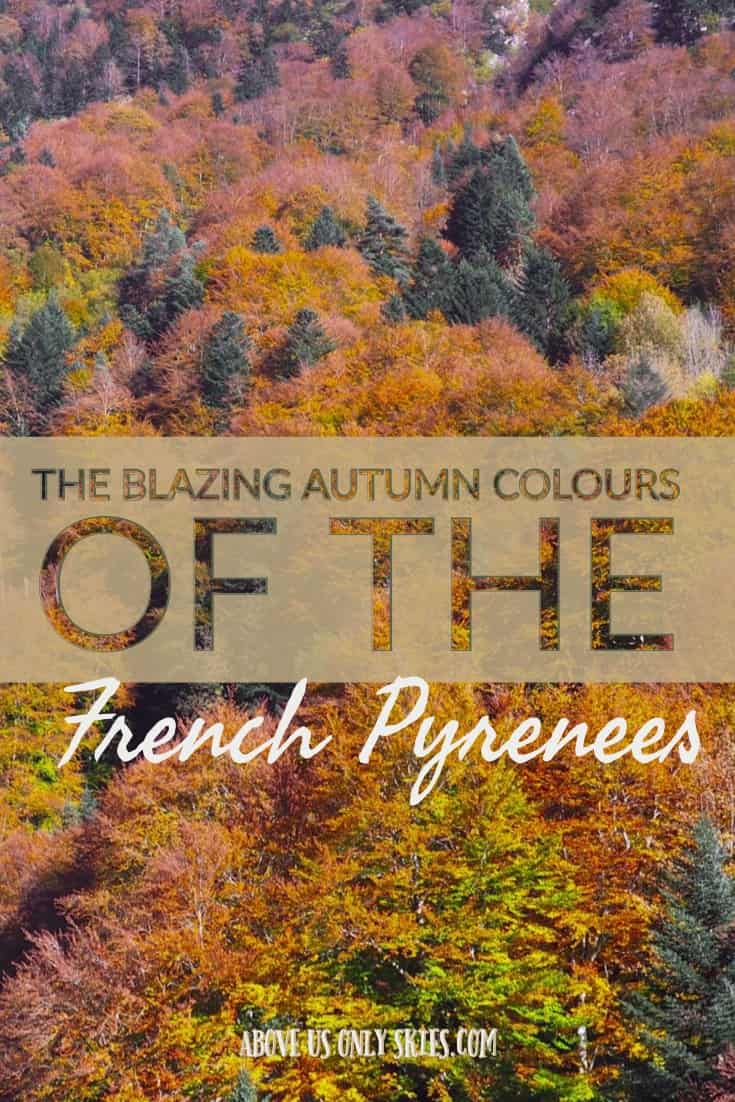 Hi, we're Ian and Nicky, an English couple on a voyage of discovery around the world, and this blog is designed to reflect what we see, think and do. Actually, we'd like to think it also provides information, entertainment and inspiration for other "mature" travellers, too. So please feel free to pour yourself a glass of something suitably chilled and take a look around.