LAGUNA PARON – THE MOST BEAUTIFUL LAKE YOU'VE NEVER HEARD OF
LAGUNA PARON – THE MOST BEAUTIFUL LAKE YOU'VE NEVER HEARD OF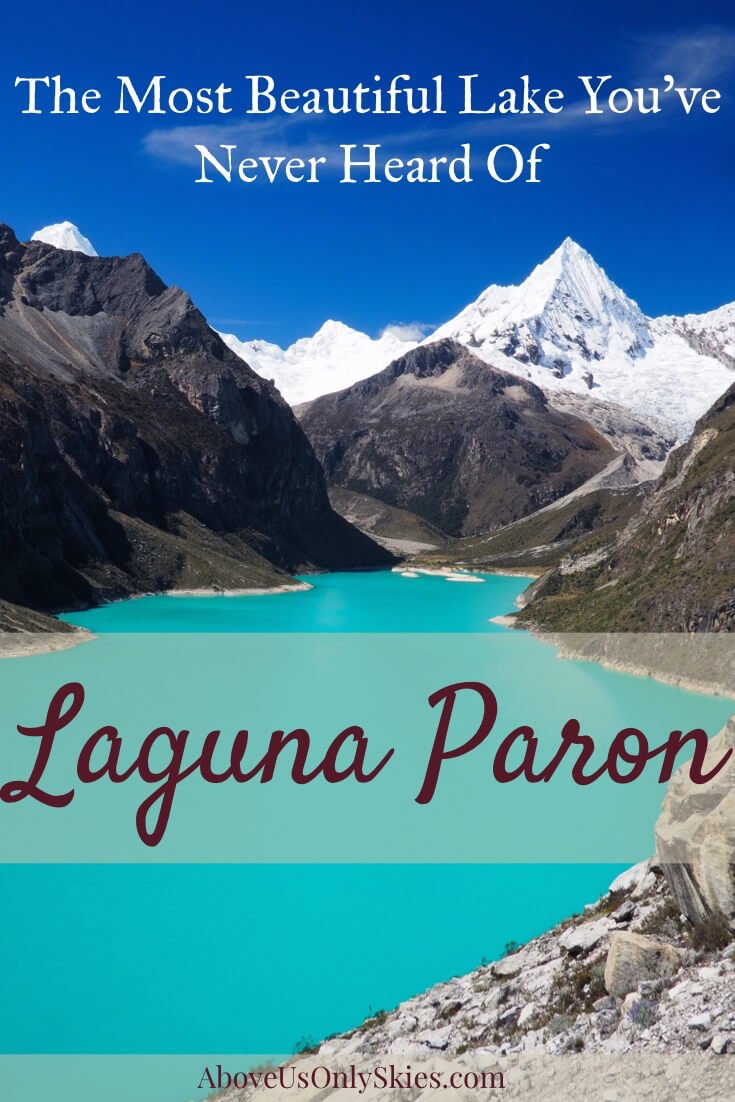 For us, Northern Peru's mighty Cordillera Blanca mountain range competes with South America's Patagonia region for hosting the most jaw-dropping alpine scenery we've ever seen. Including brilliant-white glaciers and ultra-blue glacial lakes.
Of the latter, stunning Laguna 69 is perhaps the most well-known lake of all. And with good reason as it sits at the end of the one of the best day hikes in South America.
Lesser known, but equally beautiful, Laguna Paron is a gorgeously turquoise-blue expanse of water surrounded by glacial peaks that rise to over 6,000 metres (19,700 feet). It's the largest lake in Huascaran National Park yet receives a fraction of the visitors that flock to Laguna 69. But we guarantee you'll be blown away by the sheer scale of it all.
And the good news is it can be reached on a day trip from the region's tourist hub, Huaraz, without having to trouble yourself with a lengthy high altitude hike.
It's possible to reach the lake independently, but unless you have a car or stay overnight beforehand in the small village of Caraz (two hours by road below the lake), your best bet is to book an organised tour from Huaraz.
Tours can easily be arranged at any of the tour operators in town. Or you can simply book through your hostel.
Whatever you decide, you'll either have a 5 am start (if you go for the additional hike option) or 8 am if you opt for the 3-4 hour bus ride to the lake shore.
The road journey there passes alongside the Cordillera Blanca and Huascaran National Park, which you can see looming above the otherwise lush scenery to your right.
But when you reach Caraz, the bus turns right and begins its 1,000 metre (3,300 feet) ascent on a road that can be politely described as "in need of repair".  And two bone-shaking hours later, you'll arrive at the lake shore.
Once you're there, you'll have roughly two hours to take a couple of shortish hikes, gaze at the majestic views, have a picnic, and maybe hire a kayak or rowing boat out on to the lake. Although at 4,200 metres (13,800 feet) you'll soon find that rowing at this altitude can be as much fun as swimming in treacle.
Most people head straight out on the 45-minute uphill hike to the mirador (4,500 metres). Although, if you've not properly acclimatised beforehand in Huaraz, it'll still be a tough exercise.
For the most part the trail is easy to follow. But the final stretch involves clambering over huge boulders, with some fairly steep drop offs to keep you suitably focused on the job-in-hand.
But the effort is oh-so-worth-it when you finally reach the boulder-strewn mirador where the views will literally take your breath away.
The impossibly mineral-rich turquoise waters of the lake stretch away from your vantage point towards the colossal peaks of the Cordillera Blanca. If you're lucky enough to be there on a sunny day (as we were), the colour of the water provides a striking contrast to the jagged snow-white peaks and the azure blue ceiling above.
And, most strikingly of all, the peak of Pirámide de Garcilazo (5,900 metres) casts an icy stare over the whole scene.
Having reached the mirador, you'll have time to explore for further vantage points, take a boat-load of photographs, and perhaps find a quiet spot for the ultimate picnic-with-a-view. Just be aware of the wind that blows back off the lake.
Heading back down the trail, you'll be able to enjoy further stellar views of the gorge that you traveled through earlier towards Caraz and the valley below.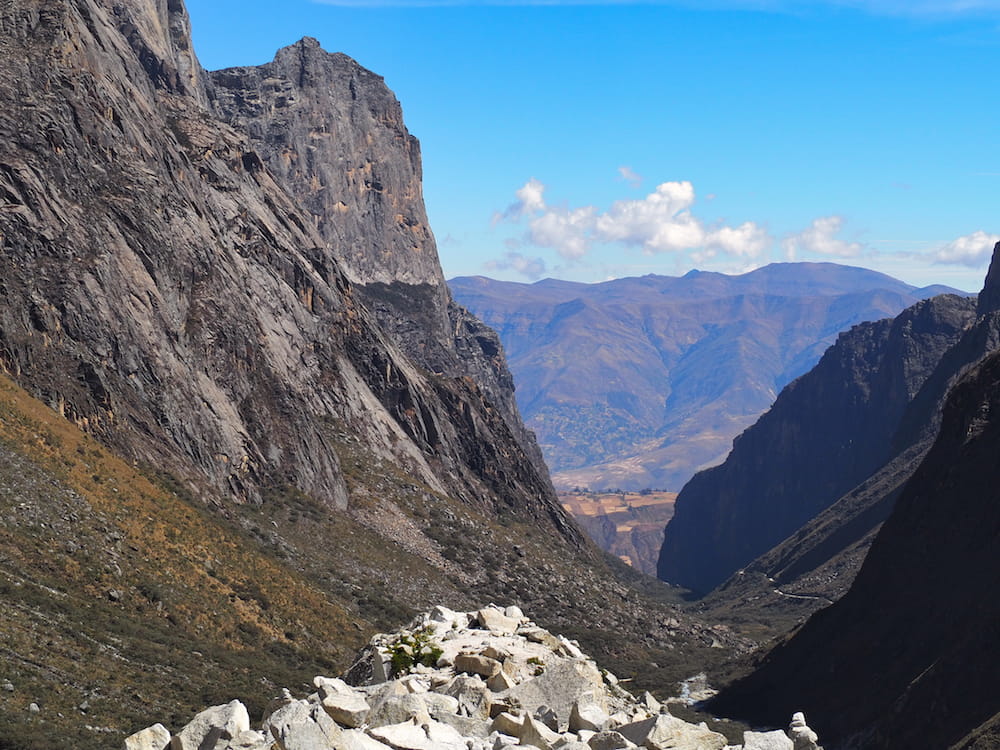 Once back at lake-level you have a couple of options for easier hikes.
To the left of the lake is an easy twenty-minute trail that snakes along the shoreline.
Less-used is a footpath to the right of the lake that meanders through bushes and over streams, with the occasional lookout.
We actually chose this as our place for a picnic. And we were the only ones there. No wind here either. Just a couple of boulders, a clearing in the bush and a view across the lake to Pirámide de Garcilazo. I kid you not, it was as close to paradise as we'd dare to imagine.
We could easily have stayed there for hours. And if we'd had the foresight to bring a good bottle of wine with us, we may well have done!
Final thoughts on Laguna Paron
Suffice to say, it's not a place that's easy to leave behind.
Indeed, it's possible to camp overnight or stay in the small lakeside refuge (10 soles pp). And if you do, please do let us know what the experience was like.
The journey back to Huaraz was, for us, something of an anticlimax. Mostly because it never seemed to end. Indeed, it's a long day trip. And you need to factor in that three-quarters of your time is spent on the bus.
But, as a spectacle, Laguna Paron is up there with some of the best scenic views in South America.
And, believe us, that's saying something!
What did you think? Have you been to the Laguna Paron? Do you have any recommendations to add? Or perhaps you're thinking of visiting there in the near future? Either way, we'd love to hear from you so please add your comments below.
To help us maintain our site we work with a number of partners who we've personally used and can recommend to our readers. If you decide to purchase any products through the following links, we'll receive a small commission at no extra cost to you. Thank you for your support!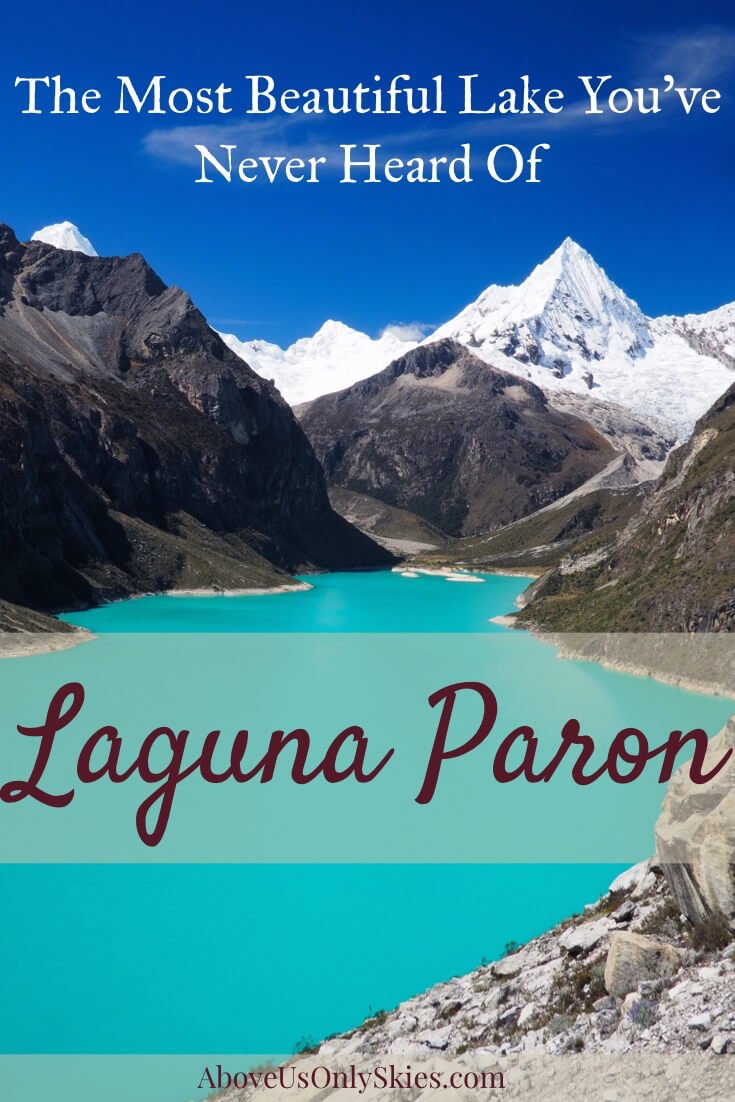 Hi, we're Ian and Nicky, an English couple on a voyage of discovery around the world, and this blog is designed to reflect what we see, think and do. Actually, we'd like to think it also provides information, entertainment and inspiration for other "mature" travellers, too. So please feel free to pour yourself a glass of something suitably chilled and take a look around.