HOW TO PLAN YOUR OWN MENDOZA VINEYARDS TOUR
HOW TO PLAN YOUR OWN MENDOZA VINEYARDS TOUR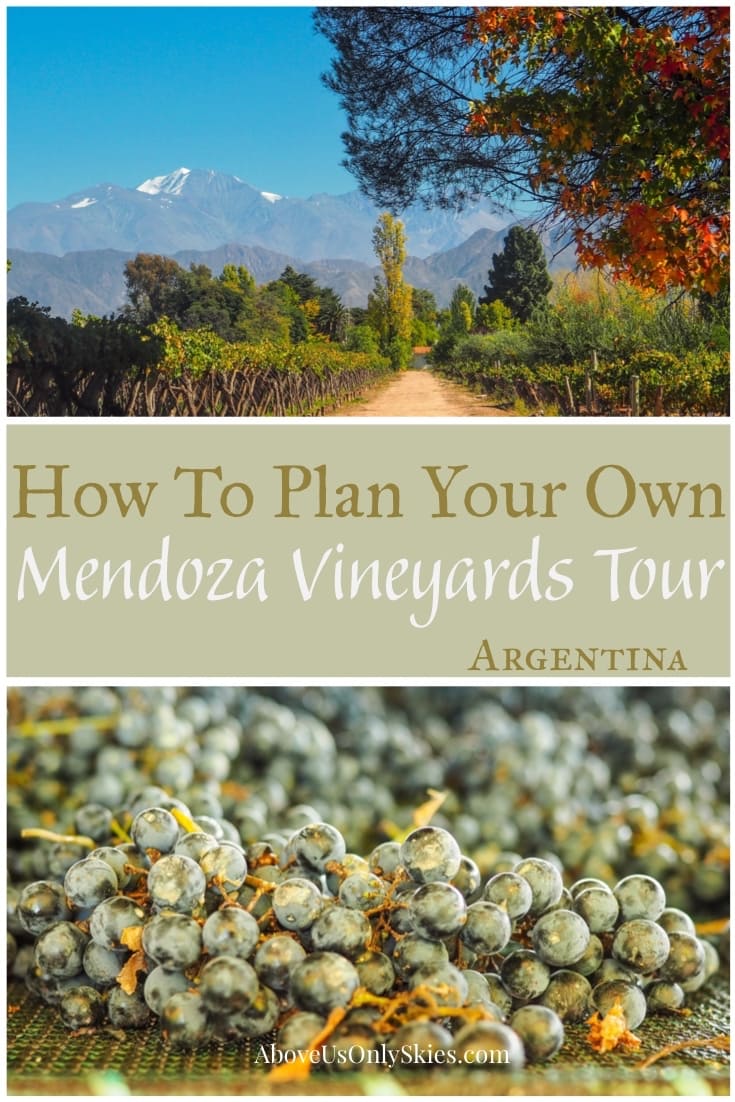 There are over 1500 vineyards in and around Mendoza, Argentina's cosmopolitan city in the foothills of the Andes.
Home to the country's finest wines and some of its best restaurants, it's a place where foodies and wine lovers gather for multi-day feasts of eating and drinking in sublime surroundings.
And a trip to at least a few of those vineyards is an absolute must for anyone visiting the city for a few days.
However, knowing where to start can be a daunting task. Sure, there are plenty of tours available. But they can be quite expensive. And sometimes extremely busy.
Of course, you could rent your own car and make your way around under your own steam. Not a great idea though if you're planning on actually tasting some of those fabulous Malbecs.
As an alternative, we believe we've found a way that's both affordable and a much more personalised experience than what's on offer from the main tours.
Bodega ReNacer
Bodega Kaiken
Bodega El Enemigo
Contents
This page contains affiliate links. To help us maintain our site we work with a number of partners who we've personally used and can recommend to our readers. If you decide to purchase any products through the links on this page, we'll receive a small commission at no extra cost to you.
Mendoza vineyards and options for visiting
Mendoza's reputation for producing world-class wine comes from its semi-arid location, high on a plateau in the foothills of the Andes. And with altitudes ranging between 850 and 1250 metres (2800 and 5000 feet) its vineyards benefit from the increased strength of the sun. As a result, the iconic Malbec wines the region produces are revered for their high concentration and intensity.
The vineyards are based in the three main wine-growing regions of Mendoza. Namely Maipu, Lujan de Cuyo and Valle de Uco (which is actually 85 km south of the city).
To visit them on day trips you typically have four choices:
Group tour
There are plenty of tour companies offering multi-vineyard trips, including wine tastings and a gourmet lunch. Prices vary depending on the size of the group and the status of the vineyard. But, according to our research, a typical tour with 8-10 people in a minivan to three vineyards costs anywhere between £150 ($195) and £250 ($325) per person, including a gourmet lunch with wine pairings.
Hop-on / Hop-off bus
Probably the best budget option, it's essentially a bus tour with a large group of people. The route is determined by a group vote from a selection of vineyards. Typical costs are a basic £16 ($21) for the transportation plus individual entrance fee/wine tastings.
Rent your own car
You'll need to do your own research and book ahead. Which is fine if you or one of your party isn't going to taste any wine. Which is why we ruled it out straight away.
Hire your own driver
This is what we ultimately chose to do. Through a local tour operator, we paid a driver the equivalent of £60 ($78) to drive us to three vineyards of our choice. Of course our man, Luis, couldn't speak a word of English. But we managed to get by through a combination of our rudimentary grasp of Spanish and Luis' infectious enthusiasm.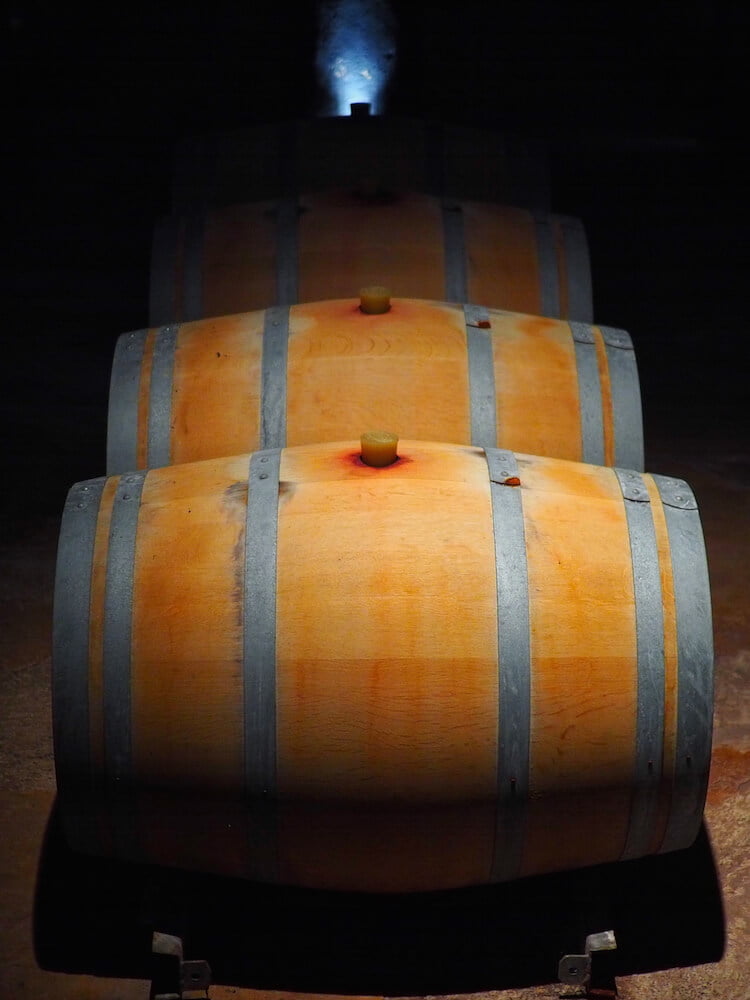 How we came to choose our tour
We decided at the outset that we wanted to spend a day visiting three vineyards that not only offered high quality wines but were worthy destinations to visit in their own right. We also tend to avoid crowds wherever possible so we wanted something that would be as close as possible to a private tasting. And we wanted to allow enough time to enjoy a long lunch with wine pairings at a vineyard selected by us.
Nicky did all the research and identified our three vineyards-of-choice. She also joined an expat group on Facebook and asked for recommendations on the best way to visit them. Shortly after she was contacted by a lady called Romina, who said that she worked closely with wine tour companies and local drivers. Her enthusiasm and willingness to help sold the deal for us. We'd hire a driver and pay for our wine tastings and lunch separately.
So Romina went away and co-ordinated our bookings at the three vineyards we'd selected, before coming back to us that night with our schedule:
10:00 Pick up from our guest house by Luis (our driver)
11:00 Bodega ReNacer
12:30 Bodega Kaiken
14:00 Bodega El Enemigo
From our fabulous Airbnb room near to Mendoza's centre, it took 40 minutes for Luis to drive us to our first port of call, Bodega ReNacer.
We'd selected it because of its boutique style and reputation as one of the most beautiful vineyards in Mendoza. Incredibly, we were the only visitors there and so for approximately £10 / $13 each we had a private tour, together with a tasting of four wines. Plus a free tasting of their rosé thrown in, too.
Although modernistic in style, the main building wouldn't have looked out of place on a Tuscan hillside. The landscaped gardens, too. But what really took our eye were the gorgeous hand-painted wine barrels that were dotted around the grounds. Our guide told us that they're painted by local artists and are then auctioned off for charity.
And then it was down to business for the wine tasting. Just to be clear, we're not wine connoisseurs by any stretch of the imagination. But we think we've supped enough Argentinian Malbec to be able to separate the wheat from the chaff. And ReNacer's flagship Malbec is by some distance the biggest, boldest and most luscious drop of fermented grape juice we've ever tasted.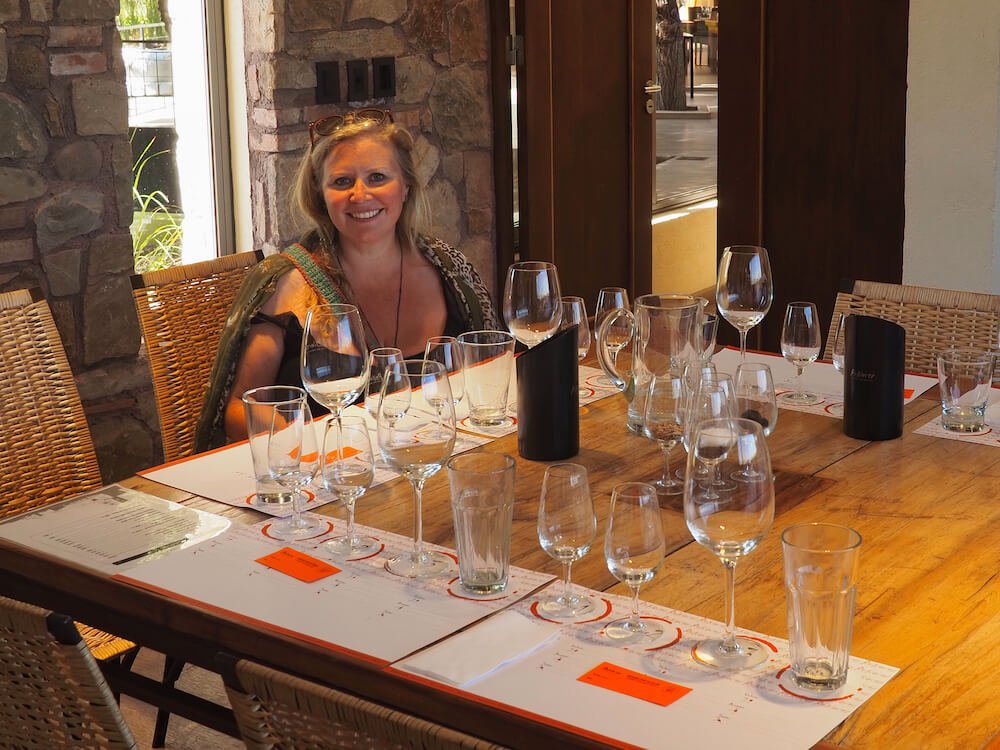 A bottle of ReNacer Malbec 2013
But there was no time to rest on our laurels. Next on our list was Bodega Kaiken, which we'd heard had one of the most spectacular settings of Mendoza's vineyards.
And we weren't disappointed.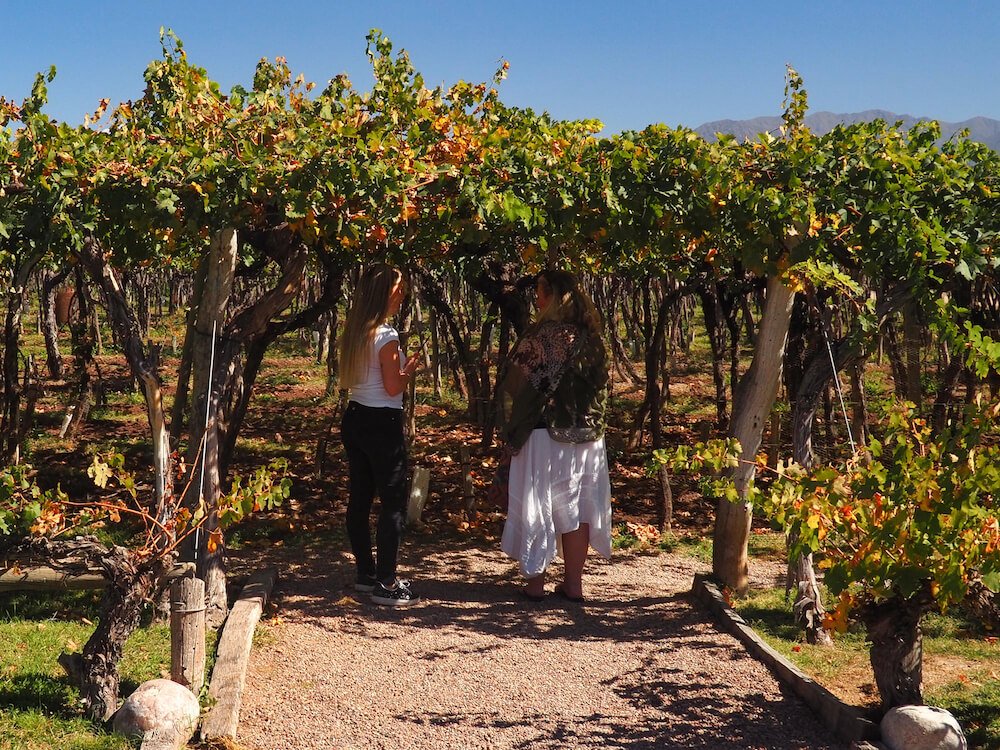 Natural shade on the Kaiken tour
The tour involved wandering around the vines in the company of our guide and a backdrop of the snow-capped Andes. For us, it felt like this was the quintessential Mendoza vineyard we'd hoped to see. Simply stunning.
And then it was on through the underground cellar before we emerged once again for the tasting. Which meant another four wines each.
To be fair, having been spoiled by the quality of those we tasted at ReNacer, we didn't think these were quite up to the same standard. Although, by this point, our eagerness to try as many different wines as possible had probably overtaken our ability to be totally objective.
It was also now approaching 2 o'clock and our bodies were in danger of going on strike if we didn't stop for something for eat. Time to move on to our third and final vineyard.
The glorious setting at Bodega Kaiken
Take a dip into our archives
Of all the places we'd reviewed, this was the one we were most excited about. Especially the food.
As it happens, we didn't have enough time for a tour as the latest table for lunch was at 2:30. And we were in the mood for some serious eating. The three-course lunch we had included sublime main courses of Patagonian Lamb and Argentinian Beef Short Ribs. It wasn't the cheapest meal we ate in Argentina. But it was probably the one that produced the largest grins on our faces.
To be honest, that was undoubtedly helped by pairing ELEVEN of El Enemigo's finest wines with it.
Yes, we know. We'd stopped counting at this point, too. But come on, we did say at the outset that we wanted to enjoy a long lunch!
All in, the meal and the wine came to £86 ($111), which was way outside our normal travel budget. But so worth it.
And, after we'd finally cleared our plates and said adios to our last glass of Malbec, we returned to the ever-patient Luis who whisked us away and back towards Mendoza's city centre.
In total, the day had cost us approximately £190, which included £60 for Luis, £85 for lunch at El Enemigo and £45 for the two tours and tastings at ReNacer and Kaiken. When compared with the price of an organised group tour (£150-£250 each), we felt that represented great value for money. Especially considering the quality of the food and wine we tasted. Not to mention the overall experience of the day.
We'd especially like to thank Romina for coordinating with Luis and the vineyards we visited. And, if you like what you've read and plan to visit Mendoza in the near future, we'd urge you to give her a call. Her number is +54 92614185651 and she can also be contacted on Instagram. 
Oh, and that "fabulous" Airbnb in Mendoza I mentioned earlier in this article? Well, Rosario's Loft Luminoso y Tranquilo might just be our best Airbnb experience in five years of travel. Honestly, if you'd like to be on the receiving end of true Argentinian hospitality, we doubt you'll find a better example.
What did you think? Have you been to any of the Mendoza vineyards? Do you have any recommendations to add? Or perhaps you're thinking of visiting there in the near future? Either way, we'd love to hear from you so please add your comments below.
To help us maintain our site we work with a number of partners who we've personally used and can recommend to our readers. If you decide to purchase any products through the following links, we'll receive a small commission at no extra cost to you. Thank you for your support!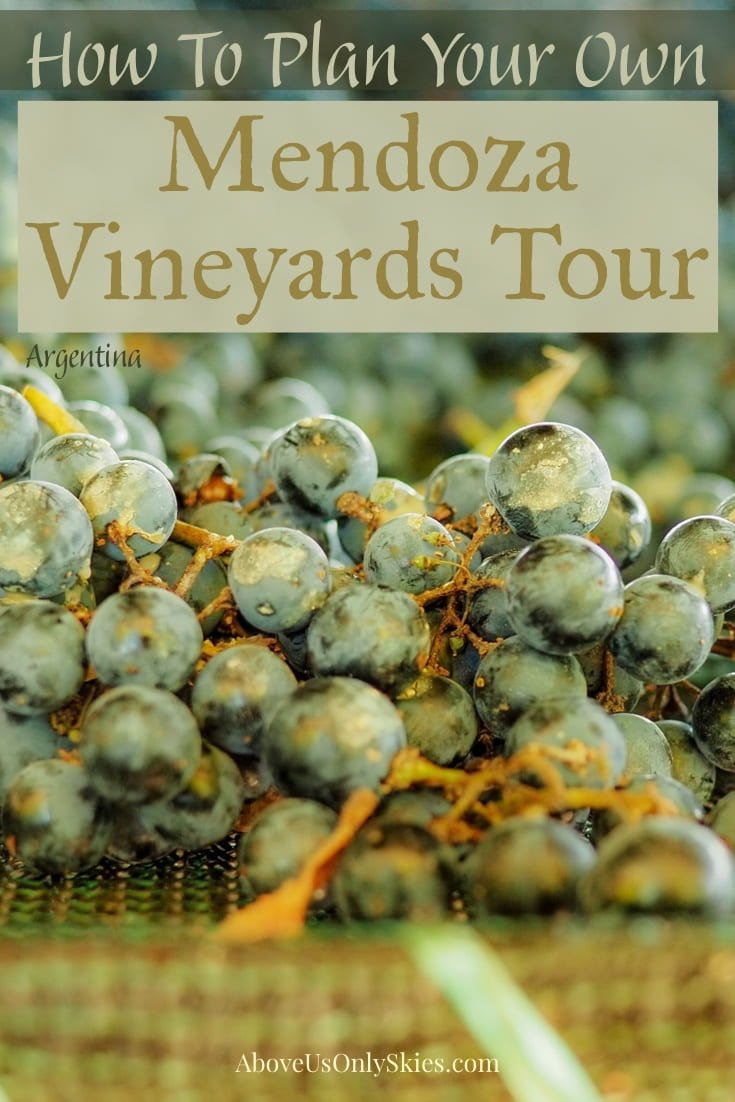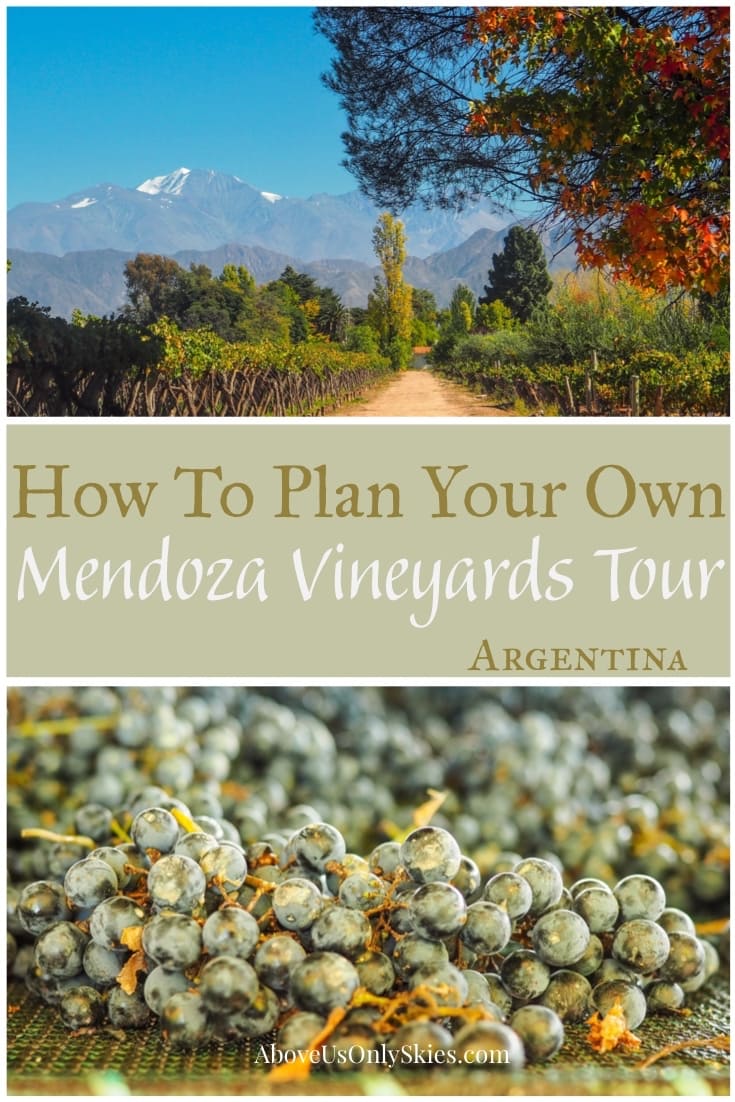 Hi, we're Ian and Nicky, an English couple on a voyage of discovery around the world, and this blog is designed to reflect what we see, think and do. Actually, we'd like to think it also provides information, entertainment and inspiration for other "mature" travellers, too. So please feel free to pour yourself a glass of something suitably chilled and take a look around.