PREVIOUS HOUSESITS & TESTIMONIALS
BOQUETE, Panama
LENGTH OF HOUSESIT

30 days
DATES
30 October – 29 November 2018
PETS
None
TESTIMONIAL

Nicky and Ian Mackenzie house sat for us for a month. They did an excellent job and were very conscientious, asking many questions about how we do things and how every thing worked. Nicky even took pictures of drawers and cupboard contents so that they could put everything they used back in the right place. We gave them the run of the place and the use of our vehicle, which they looked after and treated like home. They really did a good job looking after our house and cleaned it for us for so that on our return it was spic and span.

In short, we would not hesitate to recommend them to anyone else as house sitters!
Cathy and Mike Joy
Boquete, Panama
MEDELLÍN, Colombia
LENGTH OF HOUSESIT
24 days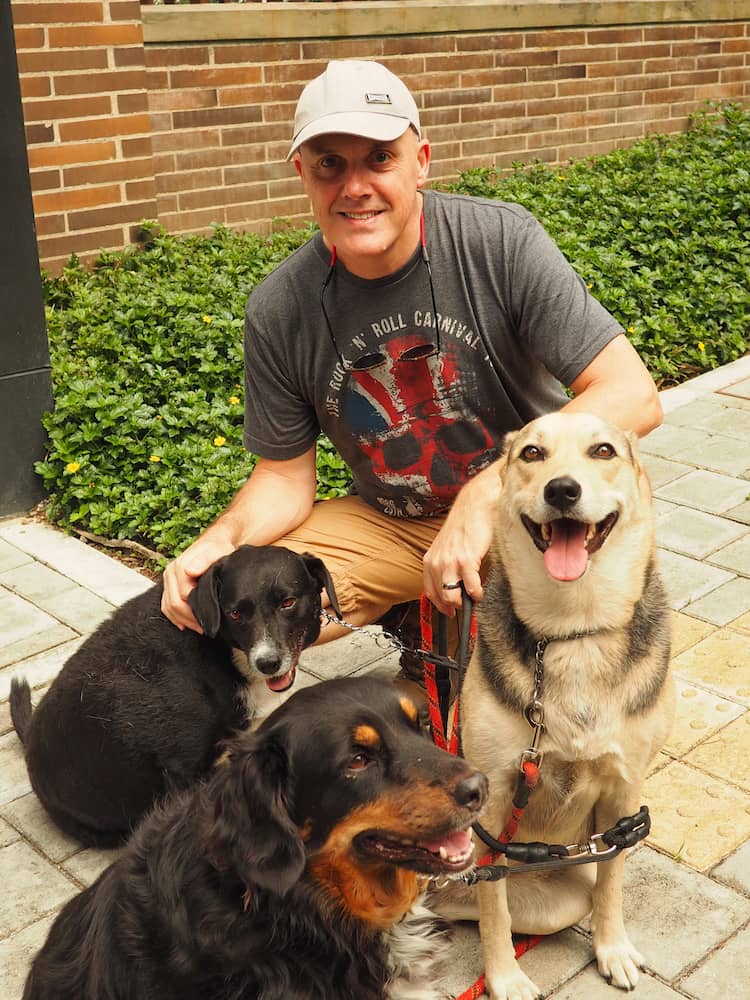 DATES
18 August – 11 September 2018
PETS
3 dogs, 3 cats
TESTIMONIAL
We recently had need of a house/pet sitter and were extremely fortunate to find Nicky and Ian Mackenzie. They were absolutely marvellous from the very beginning. We have three dogs and three cats but that did not deter them. And, for the entire month that we were gone, they kept us fully informed about our pets. Indeed, we feel fortunate to have found two extremely competent, responsible, enthusiastic, and caring people to watch over our "furry family" while we were gone. And, without hesitation, we wholeheartedly recommend them as house/pet sitters.
Dave and Cindy Thomas
Medellin, Colombia
ANACORTES, Washington, USA
LENGTH OF HOUSESIT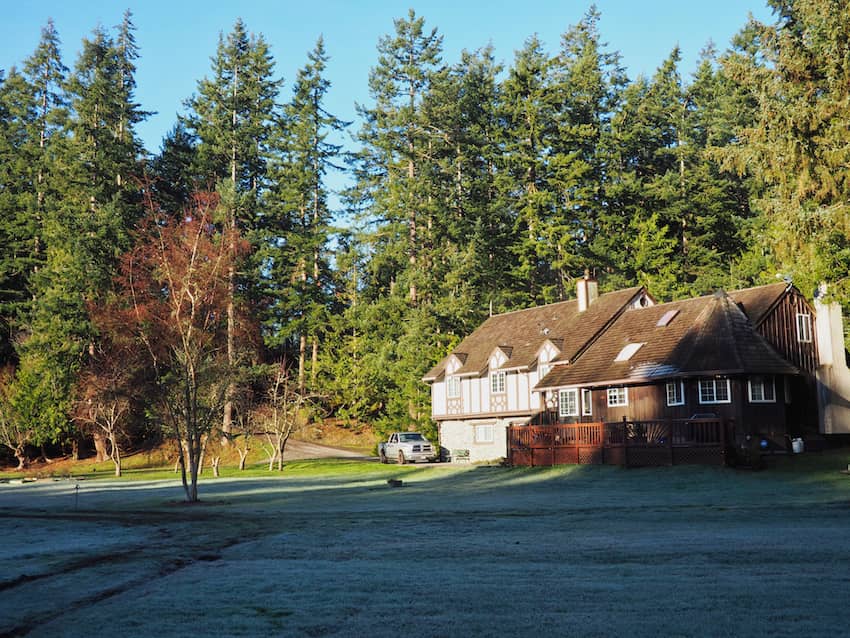 5 months DATES 1 Dec 2017 – 5 May 2018 PETS None
LYMM, Cheshire, England
LENGTH OF HOUSESIT

4 days / 4 days
DATES
11 – 14 Oct 2017 / 3 – 6 Nov 2017
PETS
Cookie (cat)
TESTIMONIAL
Ian and Nicky looked after our cat, Cookie whilst we went on a short break and made every effort to ensure he was well fed and watered – and with plenty of love and affection thrown in for good measure. He just loves lots of attention and can be quite demanding on that front!
Our house was immaculately clean and tidy when we returned and Cookie had a happy, smug expression which assured us that we had made the right decision in choosing Ian and Nicky for this assignment! If that wasn't enough, we arrived home to a lovely curry they'd prepared – one of their speciality dishes picked up after many months of travelling the world.
The Mackenzies are a lovely, warm couple with plenty of interesting tales to tell from their travels. We trust them implicitly and wouldn't hesitate to have them back again or recommend them to anyone looking for house/pet sitters.
Ian & Caroline
NORTH LUFFENHAM, Rutland, England
LENGTH OF HOUSESIT

6 days
DATES
23 – 28 Oct 2017
PETS
Jake, Monty (dogs); 3 guinea pigs
TESTIMONIAL
Ian and Nicky are a lovely couple who instilled confidence in us the moment they arrived that they were going to do a great job looking after our dogs and guinea pigs! They did not disappoint. We had a relaxed evening meal with them and thoroughly enjoyed their company before setting off on our holiday knowing that our animals and home were in good hands. We came back to a gorgeous home cooked meal and an immaculate house, not to mention happy and well cared for animals! I would invite them back in a heartbeat and would thoroughly recommend them for any housesit.
Samantha
DUNHAM-ON-THE-HILL, Cheshire, England
LENGTH OF HOUSESIT 10 days DATES 1 -10 Oct 2017 PETS Pippa, Bella (dogs)
TORTOLA, British Virgin Islands
LENGTH OF HOUSESIT

19 weeks
DATES
3 May – 13 Sep 2017
PETS
Princess, Lucy, Oscar, Rupert (Cats)
TESTIMONIAL
I would highly recommend Nicky and Ian for any house sit.
My animals were loved and taken care of like I would have done myself. I would not hesitate to have them in my house again anytime.
Chris
ST-AUBIN-DES-CHATEAUX, Loire-Atlantique, France
LENGTH OF HOUSESIT

3 months
DATES
5 Jan – 4 Apr 2017
PETS
Genghis, Lou (dogs); Billy (parrot); 2 Chinese geese; 2 chickens
TESTIMONIAL
A very nice couple who clearly love animals. We were very happy to have them stay in our house for 3 months and care for our dogs, parrot, geese and chicken.
Corinne & Barry
CHINGFORD, London, England
LENGTH OF HOUSESIT 6 days DATES 30 Dec 2016 – 4 Jan 2017 PETS Rocky, Diesel (cats)
HALTON VILLAGE, Cheshire, England
LENGTH OF HOUSESIT

8 days
DATES
22 – 29 Dec 2016
PETS
Scooter (cat); 3 Chinese geese
TESTIMONIAL
Ian & Nicky looked after our three Chinese geese and cat over the Christmas period. They were a friendly couple who carried out all tasks asked of them. They were competent & experienced. We would gladly have them back to housesit for us should they ever return to the UK.
Mairead & Phil
ST CHRISTOPHE, Tarn, France
LENGTH OF HOUSESIT

33 days
DATES
29 Oct – 1 Dec 2016
PETS
Bertie (dog)
TESTIMONIAL
Ian and Nicky house sat for us for a month. Our prime requirement was that they look after our dog, Bertie, who was abandoned and rescued by us when he was a one-year-old. Because of this, he suffers from separation anxiety. Ian and Nicky looked after him extremely well. They were mindful of this problem and took him everywhere with them. They gave him lots of walks and affection and we returned to find a very happy and well looked after dog. We could not have asked for more and would thoroughly recommend them to look after animals.
Hilary & Ian
SEMBOUES, Gers, France
LENGTH OF HOUSESIT

8 days
DATES
18 – 26 Oct 2016
PETS
Plum, Nudger, Lucky (dogs); Boo (cat)
TESTIMONIAL
What a lucky day for us when Ian and Nicky responded to our advert! Such a responsible, warm and caring couple who looked after our pets with obvious affection and conscientiousness. It was obvious that animal routines had been followed carefully but it was also plain that all of them had been given much additional love and time. On our return, we found the house immaculate and a delicious meal prepared which we all enjoyed together. We were delighted when they stayed a few extra days with us. I cannot recommend them highly enough.
Maggie & Nick
PAYROUX, Vienne, France
LENGTH OF HOUSESIT
12 days DATES 6 – 17 Oct 2016 PETS Norman (cat)
LES CONSTANCIES, Dordogne, France
LENGTH OF HOUSESIT

36 days
DATES
29 Aug 2016
PETS
Marjie (cat)
TESTIMONIAL
Ian and Nicky housesat for me in Dordogne for about 5 weeks encompassing all of Sept. 2016. They left the house clean and neat, and the yard in good shape. My cat was well taken care of. I would recommend them for other housesitting jobs.
Greg