EXPLORING THE WORLD IN PHOTOGRAPHS: "YELLOW"
EXPLORING THE WORLD IN PHOTOGRAPHS: "YELLOW"
This post is part of a series of articles exploring the world through the eye of a lens, in which we feature some of our favourite photographs connected by a specific theme. This time, the colour yellow.
The world is a truly colourful place. And, over the past five-or-six years, we've been lucky enough to have witnessed so much of the full spectrum. The deep reds of the Australian and Argentinian deserts. The turquoise and blue lagoons of Malaysia and The Philippines. The lush green rainforests of Thailand, Indonesia and Costa Rica. Not to mention the crazy multicoloured landscapes of Bolivia and northern Chile.
For this article, we've ploughed through our large collection of photographs to focus on all things yellow. We've excluded any NYC yellow taxis (too obvious). We didn't manage to find any yellow submarines (unfortunately). And we've definitely avoided anything banana-related as Nicky's phobia of them still gives her nightmares!
Nevertheless, here they are in all their yellow-tainted glory…
This page contains affiliate links. To help us maintain our site we work with a number of partners who we've personally used and can recommend to our readers. If you decide to purchase any products through the links on this page, we'll receive a small commission at no extra cost to you.
near San Carlos de Bariloche, Argentina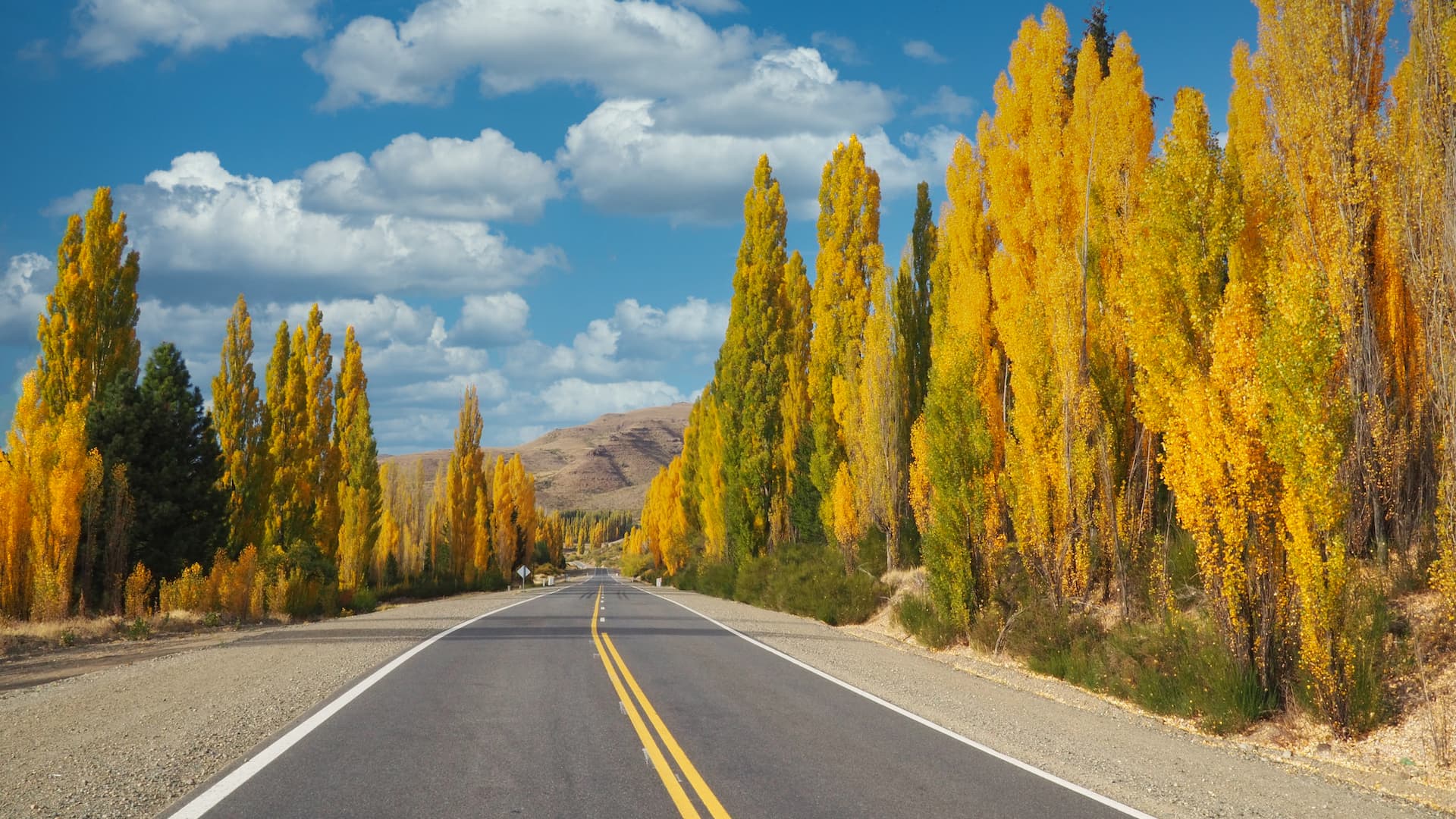 Argentina's legendary Ruta 40, running from the Bolivian border in the north to the extreme south of Patagonia, is, for the most part, a visually stunning drive.
And none more so than during March/April in Parque Nacional Nahuel Huapi. It's when the southern hemisphere's autumn season heralds the onset of rich yellows, reds and browns against a backdrop of rugged mountains and clear blue skies.
This photograph was taken on a sublime stretch of road just off Ruta 40, towards Neuquen.
Spring at the Skagit Valley Tulip Festival
Skagit County, Washington State, USA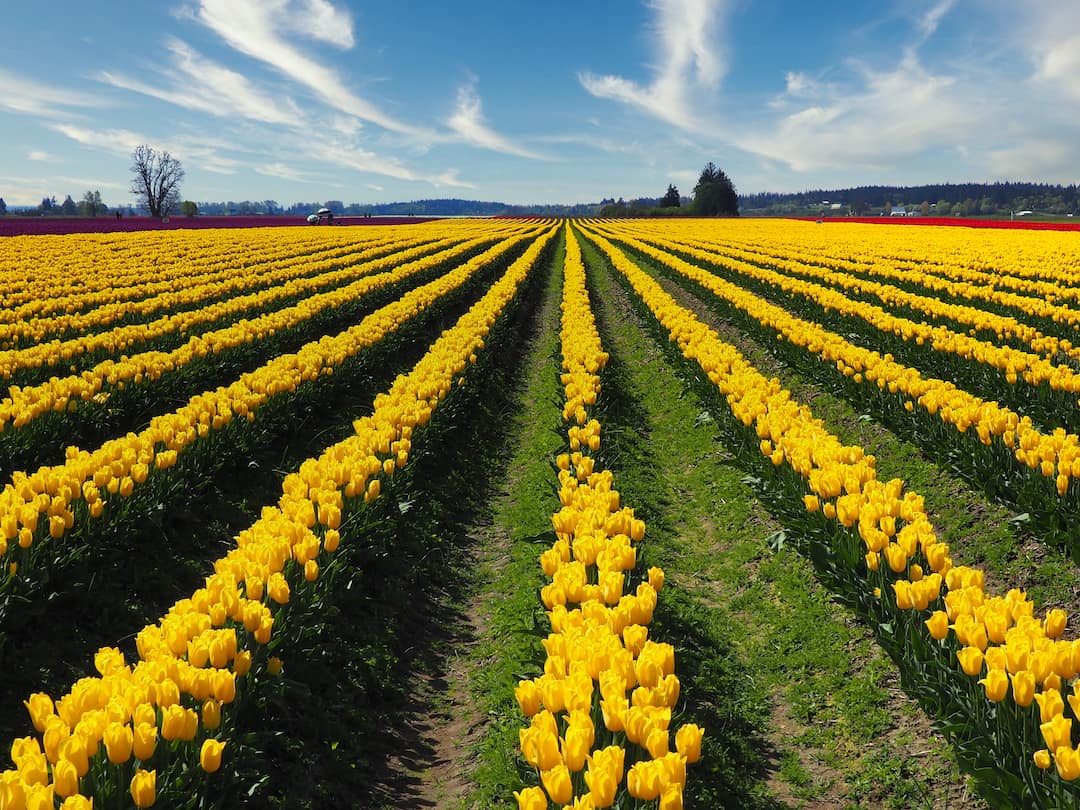 Around the same time of year, the spring season announces its arrival in Washington State, USA with a riot of colour. Such as in the far north of the state where the fields near to Anacortes break out in yellows, reds, purples, pinks and blues.
That's because the annual Skagit Valley Tulip Festival is in full bloom. The brainchild of a couple of enterprising businessmen in the 1980s, it now attracts tulip-lovers from around the world.
But, for us, the bigger attraction was to finish an afternoon of flower-ogling with sampling a beer or several at some of the excellent craft beer breweries in the area.
Traditional Burmese umbrellas
Umbrellas (or hti) enjoy prominence as major symbols in both Burmese culture and religion. Not only are they an indicator of social status, but they are a crowning feature on practically every pagoda in the country.
These iconic and colourful handmade umbrellas originate from the Burmese city of Pathein. Made with teak, bamboo and cotton, they're often seen in elaborate displays, which are backlit to show off their beautiful designs.
We saw this one in the pagoda-filled town of Bagan.
Chiloé is an archipelago of lush green islands just off the coast of Chile with its own unique culture of mysticism, featuring witchcraft and mythological creatures.
Ironically, the islands are perhaps best known for the colourful wooden churches built during the Jesuit missions of the 17th and 18th Centuries. Sixteen of them have been granted World Heritage status by UNESCO and are open to the public.
And, as it happens, one of the best is this yellow masterpiece in Castro, on Chiloé's main island.
Pushkar, Rajasthan, India
There are believed to be between 4 and 5 million sadhus in India. These simply clothed holy men (and women) typically renounce all worldly possessions and survive by receiving leftover food from others.
Those in the Hindu faith are commonly dressed in saffron-coloured robes. Such as this sadhu we met on the climb to Savitri Mata Temple in Pushkar, Rajasthan.
Hobbiton Village, Matamata, New Zealand
OK, New Zealand has its fair share of gob-smacking natural attractions. But who could resist taking a two-month road trip through the country without at least calling in on The Shire of Hobbiton?
In fact, Nicky has long felt that she possesses some distant hobbit-DNA in her genes. Probably more to do with her limited height rather than any hairy over-sized feet. But she's convinced nevertheless.
So, the Hobbiton Movie Set tour, near Matamata on North Island, kind of felt like home.
And, of course, we managed to find a hobbit-hole complete with yellow door.
Prachuap Khiri Khan, Thailand
Prachuap Khiri Khan might not be everyone's idea of a Thai beach resort. And getting to it involves some planning and patience. But, believe us, if you love Thai food – and especially seafood – it's more than worth the effort.
The dozens of green lights that illuminate the bay at night betray the fleet of squid fishermen patiently awaiting their catch. The following day, rows of the tentacled, bug-eyed cephalopods can be seen drying in the sun. After which, small armies of converted tricycles hit the road with the suitably dried squids onboard tightly pegged out in rows.
And, as with the Burmese umbrellas, the fluorescent backlighting produces an enticing aura as it pierces through the squid like a yellow x-ray.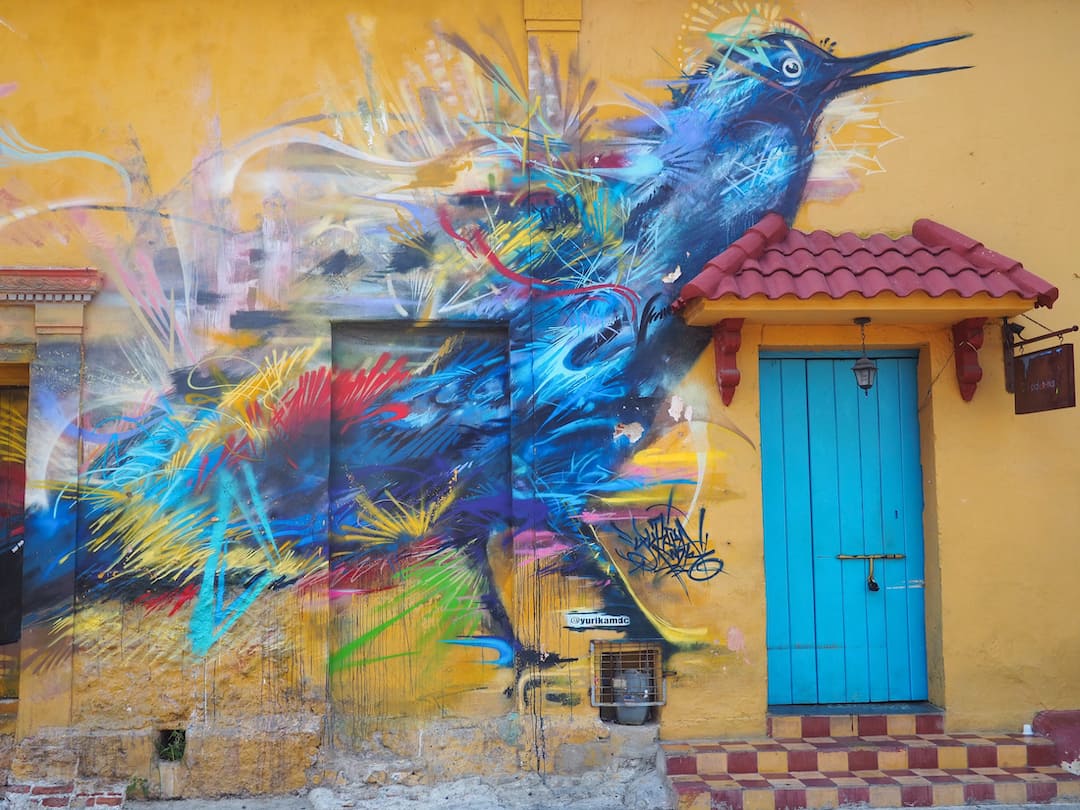 Of all the countries we've visited, the title of "Most Outrageously Colourful" would undoubtedly go to Colombia.
Its UNESCO World Heritage-listed heritage towns are glorious colonial-era gems that are worth a two-week journey on their own. The Caribbean coastal city of Cartagena is a photographer's dream. And the people we encountered on our three months exploring the country were amongst the most exuberant we've ever met.
But it's perhaps the street art of Medellín and Cartagena that showcases just how much colour (especially the national colours of blue, yellow and red) plays a part in Colombian daily life. Such as this mural depicting a revered Maria Mulata (a kind of blackbird) on a yellow wall in the Getsemani district of Cartagena.
Flowers at Choeung Ek Memorial Pagoda
near Phnom Penh, Cambodia
By some distance, the two most sombre places we've ever visited have been Auschwitz-Birkenau in Poland and Choeung Ek in Cambodia. Both serve as stark, but essential reminders of some of the very worst atrocities of the 20th Century.
Choeung Ek is both an open-air museum and a memorial for one of Cambodia's Killing Fields, which witnessed the systemic killing – through execution or starvation – of 2 million people during the Khmer Rouge's rule in the mid-1970s.
Suffice to say, it's not an easy visit. And some of the scenes are distressing beyond words. But, to understand the psyche of the Cambodian people, it's indispensable.
This photograph was taken at the Memorial Pagoda, which completes the tour of Choeung Ek. Rows of human skulls stare out of glass-fronted display cabinets as if they're still desperately crying for help. And looking back at them, past a solitary bunch of flowers, was a stark and harrowing experience we'll never forget.
Sunrise on Irrawaddy River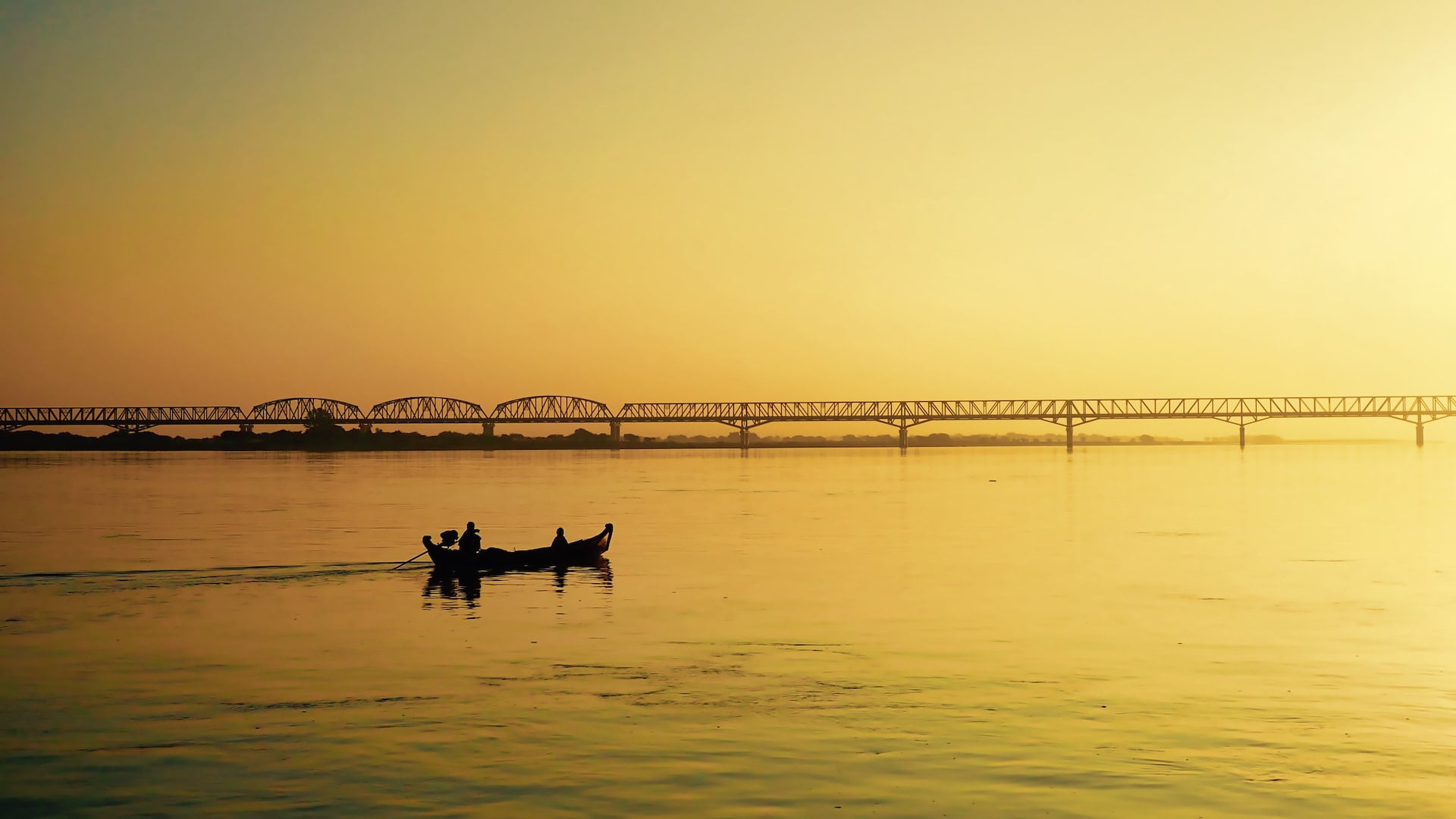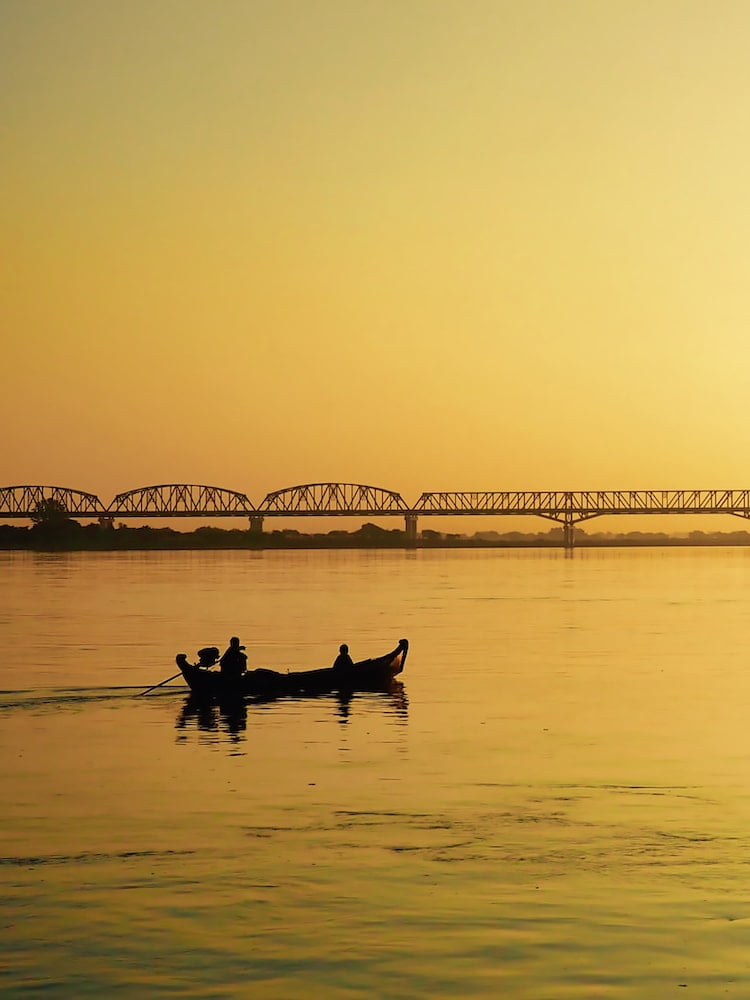 The Irrawaddy is Myanmar's longest and most important river, running north to south before emptying into the Andaman Sea.
For our journey from Bagan to Mandalay, we decided to forego the bumpy bus ride and opt instead for the 11-hour cruise up the river. Leaving before dawn, it was fascinating to see the dawn beginning to break as local life at the waterfront kicked into gear.
Of course, it wasn't long before many smaller boats took to the water. As this one did near to Pakokku Bridge, both of which were cast in silhouette against the ethereal yellow glow of the rising sun.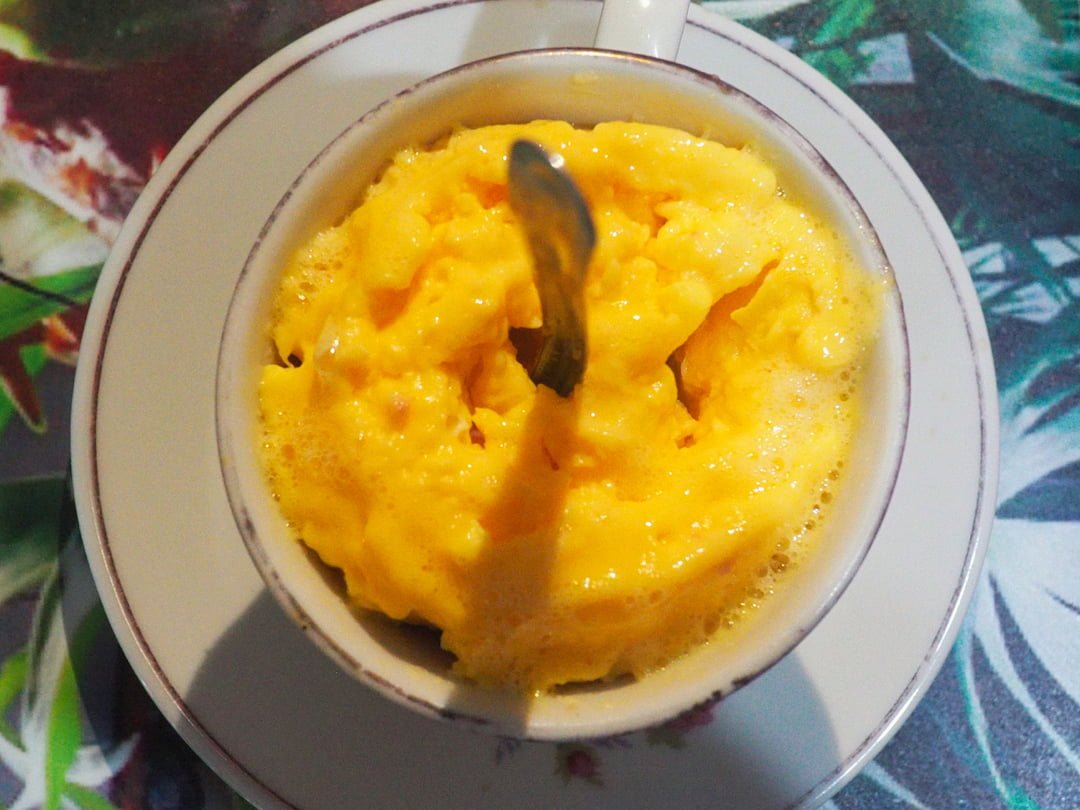 For us, one of the great pleasures of travel is to try out the local food and gourmet specialities of the region.
Sometimes this can require a steady nerve – sampling Cambodian delights such as deep-fried tarantula and a sauce flavoured with fried red ants immediately springs to mind. But, for the most part, the experiences have been tackled with a sense of excitement and curiosity.
As was this amazingly simple dish native to the remote town of Salamina, in Colombia's premier coffee-growing region. Huevos al Vapor is literally scrambled eggs in a coffee cup created using the frother from an espresso maker. Infused with melted butter, of course, and served with a bread roll.
It's velvety egg heaven.
High up in the Indian Himalayas, the town of Leh is an extraordinary place. Effectively cut off from the rest of the world when the harsh winter of the high desert ushers in from November to March, it becomes alive once more as the ice melts and the two main roads connecting it to the tourist hubs of Manali and Srinagar become passable.
Indeed, the journey from Srinagar and then onwards to Manali is one of THE great road trips, taking four days and involving at least SIX high mountain passes up to an altitude of 5400 metres. Not for the faint-hearted, but exhilarating nonetheless.
The town is home to a Buddhist community of ethnic Tibetans, whose stupas, monasteries and temples dot the landscape. Shanti Stupa is one of the most famous and is popular with tourists because of its spectacular setting on a hillside overlooking the town.
Its white dome is surrounded by colourful artwork and Buddha reliefs, which clearly take something of a battering during the harsh winter months. And so, during our visit, the breathless task of touching up the paintwork was in full flow.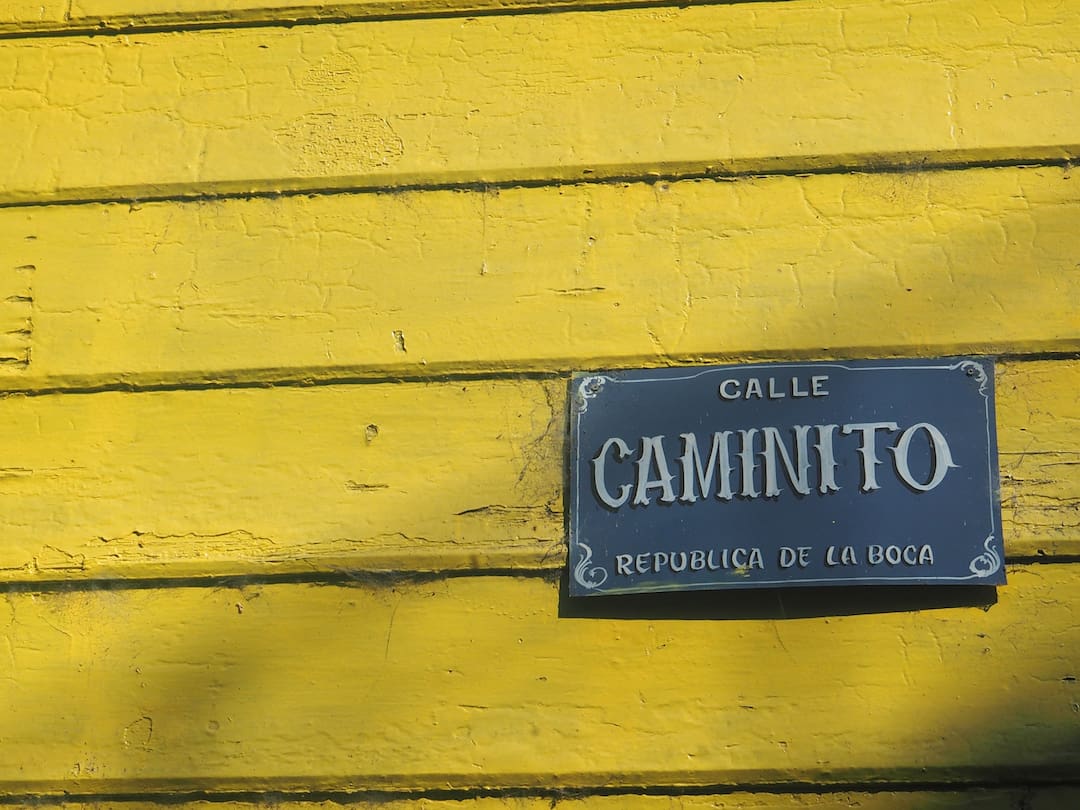 La Boca is a neighbourhood of Buenos Aires that's famous to many foreigners as the home of Boca Juniors Football Club and the legendary Diego Maradona.
Indeed, we found it impossible to visit the barrio without taking in both the obligatory walking tour and La Bombonera stadium visit. But it's the colourful conventillos (old houses) around the tightly-knit El Caminito ("Little Path) area of town that left the biggest impression.
Sure, it's quite touristy. With tango performances breaking out amidst the street-side coffee tables and Maradona-related memorabilia on every corner, it's sometimes chaotic. But for a slice of rustic Buenos Aires, it's a worth a morning of anyone's time.
Geothermal pools in Rotorua
The power of the geothermal pools and geysers in and around Rotorua has long been harnessed by the local Maori community. Much of which is on display at the Living Maori Village at Whakarewarewa.
However, the most striking natural features can be found at nearby Wai-O-Tapu Thermal Wonderland. Its showpiece is Lady Knox Geyser, which "performs" for a willing audience every morning – as it has done every day for the past 100 years. But the multicoloured thermal pools spread throughout the rest of the park were, for us, the main attraction.
Cobs of corn at a Cusco market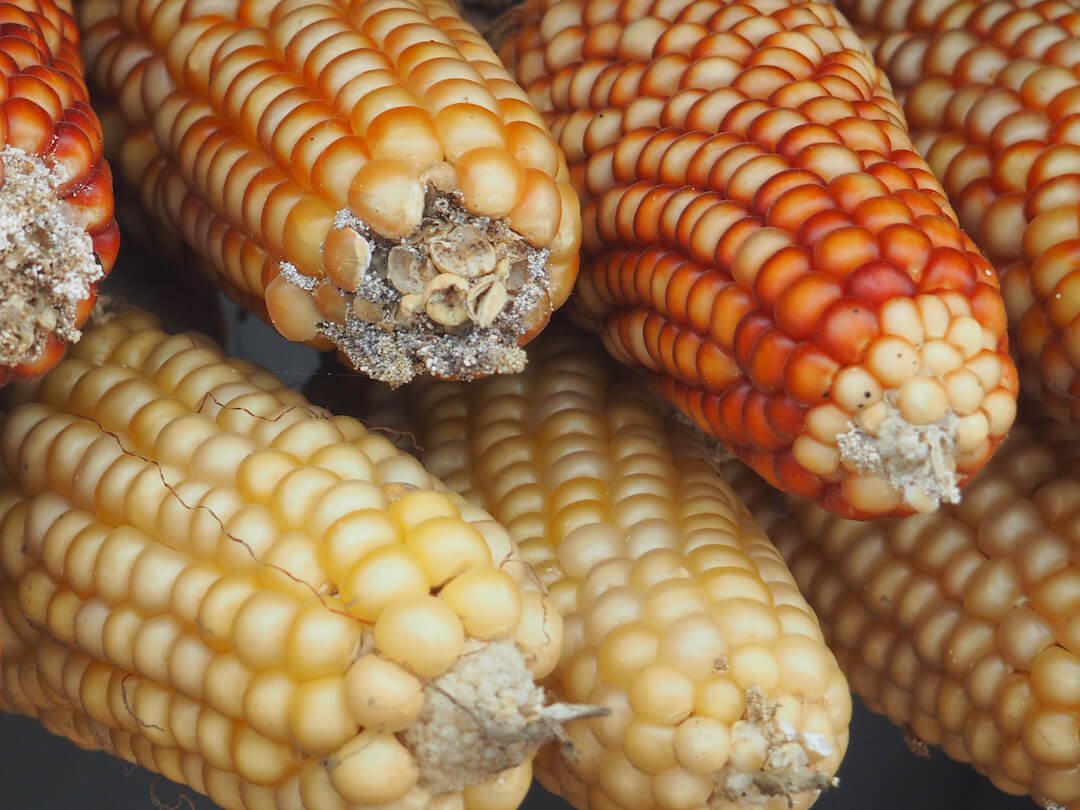 And so we end with a more familiar display of yellowness.
Peruvian corn comes in all manner of colours, including pinks, purples and reds. But it's the white and yellow varieties that usually find their way into perhaps our favourite Peruvian dish, ceviche. Washed down with a fermented-corn glass of chicha, of course.
And to see the full range of corn cobs on display at a Cusco market stall is as much an iconic image of Peru as a herd of llamas or the Incan citadel of Machu Picchu.
What did you think? Have you been to any of the places we've featured here?  Either way, we'd love to hear from you so please add your comments below.
Hi, we're Ian and Nicky, an English couple on a voyage of discovery around the world, and this blog is designed to reflect what we see, think and do. Actually, we'd like to think it also provides information, entertainment and inspiration for other "mature" travellers, too. So please feel free to pour yourself a glass of something suitably chilled and take a look around.