We treasure our sleep. It's something that we actively try to guarantee when we choose places to stay on our travels. Which, in an ideal situation would mean a firm mattress with a soft feather pillow, total darkness and complete peace and quiet. And, to be fair those places do exist.
But we've also had the occasional night that'll remain entrenched in our minds for its absolute awfulness. Nights where the prospect of unbroken sleep has slowly dwindled away. And the focus of the following day has been looking forward to the next location and the potential for some quality shut-eye.
With hindsight, we now like to think of these times as "learning experiences". Moments in our life we'd be happy not to live through again. And for which we're much better prepared as a result.
So, wizened and life experienced as we now are, here are seven things we wish we'd known before we succumbed to sleep deprived nights during our time in Asia and Australasia.
1.  Avoid large families of nomadic shepherds 
Location of sleepless torture: Kashmir Valley, Northern India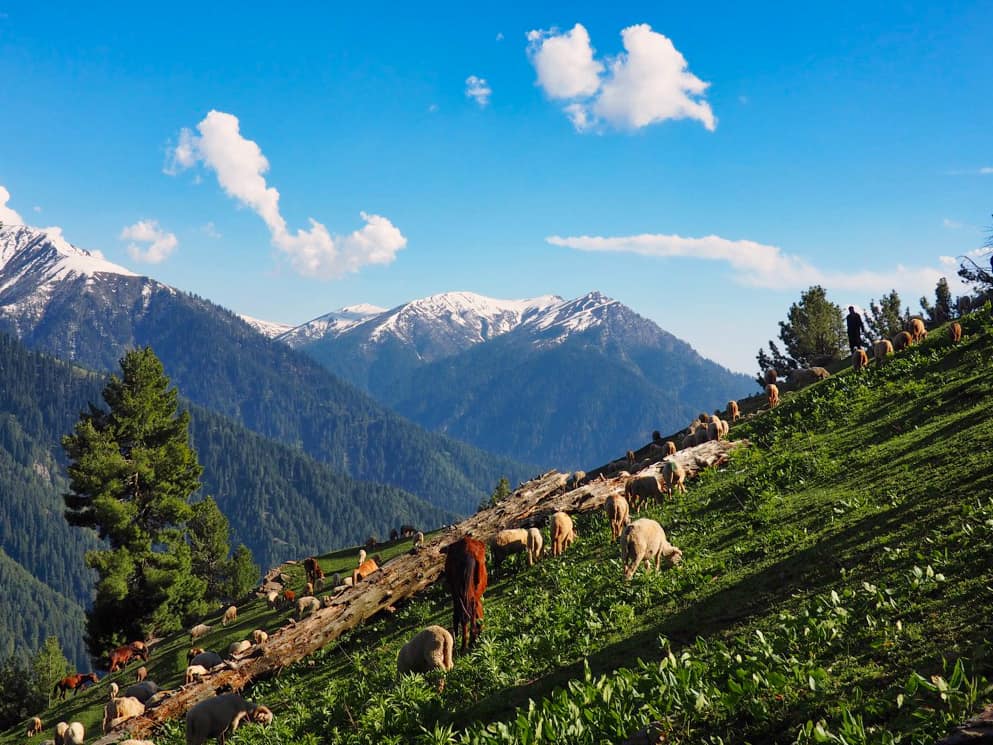 The setting couldn't have been more perfect. A tent kitted out in traditional Kashmiri fabrics, pitched on a gentle slope looking out towards snow-clad 4,000-odd-metre peaks jutting out from green alpine forests.
The sort of place where the only thing you can hear is the gentle lilt of the wind as it blows through the valley, carrying birds of prey along as they soar hundreds of metres above. A place where you can truly feel the sense of being alone with nature. And where you turn in for the night in anticipation of waking up the following morning fresh as a daisy ahead of your three-hour hike up to the uber-remote Gangabal Lake.
That is until you're joined for the night by a large family of nomadic shepherds with their entourage of dogs and hundreds of goats and sheep. Of course, the best place for them to set up for the night is right next door to where you've already pitched up. Which is fine as they're more than happy to regale to you their stories of how they fought off female yetties hell-bent on stealing their husbands and even their children.
But all that's forgotten when your attempts to sleep are interrupted by the cacophony of barks, whistles and screams aimed at the goats and sheep as they misbehave like a school of primary school children at an end-of-term party.
Things then get progressively worse as goats blindly trample over your tent lines in search of the tastiest morsels of grass, testing your sleep-deprived patience to the limit.
And then, when dawn breaks, everything changes. The barks, whistles and screams grow quieter as the nomads make their way to their next resting point further up the Kashmir Valley. The few remaining goats manage to trip over your tent lines one final time before joining the rest of the stragglers at the back of the entourage.
You shrug your shoulders, turn over in your sleeping bag and look forward at last to some precious uninterrupted sleeping time. Only your guide is already up brewing your breakfast mug of tea and motioning to you that it's time to get up and get ready for that day's hiking.
Seriously, they were lovely people to spend an evening with but they were the ultimate neighbours from hell where sleep was concerned.
2.  Avoid pitching up your tent where dingoes are likely to be hunting for kangaroos
Location of sleepless torture: Karijini National Park, Western Australia
It was our first night under canvas in the Australian Outback and we were naturally a little nervous in our two-man ground-level swag tent. After all, we were in a country that prides itself on having probably the highest proportion of wildlife that's on a mission to do you harm than anywhere else in the world.
So, under a jet-black sky pitted with the most brilliant display of the Milky Way we've ever seen, we zipped up our tent and congratulated ourselves on surviving our very first night in the Outback.
We didn't hear the howls in the distance at first as we were too busy talking about that day's excitement. It was only when the howls grew louder that a sudden sense of foreboding came across us. And we remembered the warning sign at the camp reception that dingoes (Australia's native wild dogs) had been known to roam in the area.
We shushed ourselves quiet and just listened as the howls suggested that the dingoes were getting nearer. Naively I checked to make sure the zip to the tent was fully tightened. It was.
And then the patter of footsteps. Just one set to begin with as chief scout dingo meandered past our tent looking for (it transpired later) an unsuspecting kangaroo. It was soon followed by the patter of many more footsteps. They were so close that had they been the feet of goats our tent lines would surely have been history by now.
We both placed our first fingers over our lips in an attempt to ensure each of us kept completely quiet. And then it was over. The pack of dingoes passed by us through the campsite and on towards whatever kangaroo-themed dinner lay ahead for them.
The howls continued through the night, of course. Spooked by the episode, we endured a fitful night. Turns out it would have been unlikely that they would have attacked us anyway. And, to be honest, we got used to the howls during the nights that followed.
Though, if truth be told, they actually became a comfort to us during our three-night stay in Karijini National Park.
3.  Remember to take a trowel with you when camping in the jungle
Location of sleepless torture: Bukit Lawang, Sumatra
Our two-day trek through Sumatra's Gunung Leuser National Park was remarkable not only for the close-up encounters with orangutans. It was also notable for the deluge of rain we experienced as we camped overnight in the jungle.
We weren't actually in tents this time. Our camping accommodation was situated on a hill, consisting of a row of wafer-thin mattresses on a wooden floor with a flimsy plastic curtain between us and the jungle nightlife. And, of course, the torrential rain.
About 25 metres below us our guide team had erected a ramshackle tent where they'd cooked our food and were now trying to get some sleep, along with the rest of us.
Our group of eight had enjoyed beers and traditional Indonesian food with our guides during the evening and so there were occasions during the night when mother nature would come calling. Which is where our already difficult night became a very uncomfortable one.
The toilets were actually makeshift holes dug in the ground a short walk up the hill from our accommodation. Only, to get there would now involve tackling rushing cascades of mud on their way back down towards us. Apparently, the solution would normally be to dig yourself a little hole with a trowel somewhere away from the sleeping quarters and "take care of business" as discreetly as you could. Only there were no trowels available. Taking care of business would have to wait until the morning.
Cue much hand-wringing, fidgety bed companions and a realisation that sleeping in the jungle in the middle of a tropical storm should be scrubbed off any future "Must Do" lists.
4. Check there isn't a faulty water pump next to your room
Location of sleepless torture: Moni, Flores, Indonesia
Question to the owner of Daniel Lodge in Flores: "Will you do something about the awful screeching noise the water pump right next door to our room makes every 90 seconds-or-so?"
Reply from said owner: " Yes, of course – I'll switch it off when you go to bed."
No doubt you can guess the rest.
To summarise. No, he didn't.
5.

 

Pack industrial scale earplugs just in case you end up in a timber hut overlooking a rice field full of operatic frogs
Location of sleepless torture: Denge, Flores, Indonesia
Another example of how we somehow managed to find ourselves beset by a wildlife noise-fest the night before a day's hard trekking. This time to the remote hill tribe of Wae Rebo on the Indonesian island of Flores.
Beautifully positioned as it was, surrounded by rice paddy fields and mist-enshrouded mountains, we went to bed looking forward to our 4.30 am start. Our simple, timbered hut was not exactly soundproof. But even if it was I doubt if the frog's chorus that serenaded us throughout the night would have been muffled.
And, of course, this was no ordinary frog's chorus. This was the Welsh Male Voice Choir of frog's choruses. With the volume knob turned up to eleven.
Suffice to say, the 4.15 am alarm call came as something of a welcome relief.
6. Pay the extra $5 for aircon when it's not likely to drop below 30 degrees C at night
Location of sleepless torture: Koh Lanta, Thailand
OK, we were early into our backpacking trip around South East Asia and we were trying to save money when booking accommodation. The Lanta Castaway Resort on the Thai island of Koh Lanta was a bit above our budget but we managed to bag the cheapest room, although we'd have to forego air conditioning. But when it's 38 degrees C (100 F) during the day, dropping to 30 degrees C (86 F) during the night, a small ceiling fan really doesn't cut the mustard.
As we found out on our first night there.
As a result, we threw our budget out the window and upgraded to an air con room at twice the price for the following five nights. Lesson learned.
7.

 

Check to ensure your jungle hut neighbours aren't into combining love-making with "hilarious" gibbon impressions
Location of sleepless torture: Khao Sok National Park, Thailand
It takes a quite a lot for me to "lose it". I've normally got a deep reserve of patience to draw upon which can sometimes attract accusations that I let people "get away" with stuff. Avoiding conflict, you might say.
Not on this night. Oh no.
We'd booked our Jungle House In Thailand's Khao Sok National Park, with its decidedly open design, to experience the back-to-nature vibe we'd read about in various positive reviews online. And, sure enough, we were treated to the magical sounds of the jungle for much of our three-night stay.
What we didn't factor in were the two love-birds in the hut next door, just a few wooden steps away.
Now I don't mind listening to gibbons making a noise at night. It's their jungle and they can do whatever they want. But being woken up and having to listen to Mr Love Machine doing his gibbon impressions on the balcony in between bouts of jungle sex was not what we signed up for.
And yes, I lost it. Just after their latest acrobatic session had apparently been abruptly interrupted by some sort of bug in the bed.
"Will you just shut the **** up!!", I shouted in my loudest shouty voice.
Incredibly, we didn't hear a thing afterwards and they checked out before breakfast the following morning.
Result.
To be fair, I reckon we could probably have avoided just three of that little collection. But if we can at least provide would-be travellers with some pre-warning of the potential pitfalls of sleeping on the road, then our work is done!
One more sound piece of advice. If you really, really want to have a good night's sleep avoid at all costs any hotel displaying a poster that includes the words "karaoke" and "tonight".
Just sayin'.
What did you think? Have you experienced sleepless nights on your travels? Or do you have any stories of your own to share? Either way, we'd love to hear from you so please add your comments below. 
Hi, we're Ian and Nicky, an English couple on a voyage of discovery around the world, and this blog is designed to reflect what we see, think and do. Actually, we'd like to think it also provides information, entertainment and inspiration for other "mature" travellers, too. So please feel free to pour yourself a glass of something suitably chilled and take a look around.
THE BLAZING AUTUMN COLOURS OF THE FRENCH PYRENEES
4 REASONS WHY WE LOVED DELHI
THE AMAZING TONGARIRO ALPINE CROSSING
THERE'S STILL HOPE FOR THE ELEPHANTS OF CHIANG MAI