INDONESIA
Click on the location markers for more detail – all accommodation ratings are our scores out of 5
Geese and rice paddies, Ubud, Bali
Despite all the tourist trappings and chaotic traffic surrounding Ubud it doesn't take much effort to leave it behind and discover on foot the landscapes for which the Island of the Gods is justly famous.
Read more at Taxi for Bali.
Baskets of offerings laid out on the pavement, Ubud, Bali
It pays to watch your step on the streets of Bali, in case you might accidentally step on one of these delicate religious offerings, typically containing spices, flowers and burning incense.
Read more at 14 things we learned about Bali.
The crater lakes of Kelimutu, Flores
They're the number one tourist attraction on the island of Flores but you have to get up extremely early to see them at their best before the mist rolls in from the mountain jungle. The three lakes are famed for their ability to change colour, caused by minerals within them reacting with volcanic gas.
Read more at The incredible crater lakes of Kelimutu.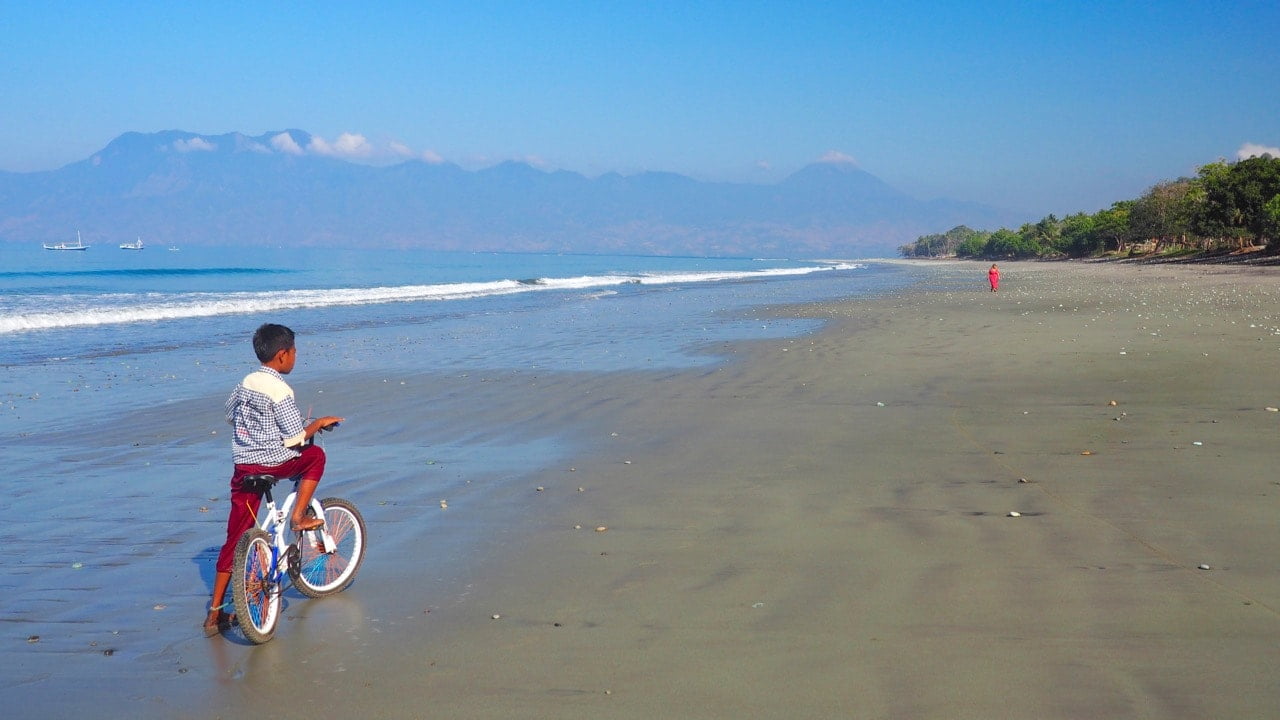 Blue Stone Beach, Ende, Flores
With clean, black sand pitted with aquamarine pebbles, Blue Stone Beach is begging to be discovered by mass tourism. But for now, you can have it almost to yourself.
Read more at A jewel in Flores' crown.
Ascending Mount Inerie, Flores
The perfect volcanic cone of Mount Inerie, near Bajawa, is a five-hour climb that's rewarded with 360-degree views across a landscape of jungle, mountain and coast. Best tackled with a pre-dawn start to avoid the heat of the day. The descent includes an energy sapping foot-surf through a steep incline of shingle. Crazy!
Read more at Conquering the spectacular Mount Inerie.
The Ngada village of Bena, nr Bajawa, Flores
Dotted around the Flores countryside are traditional villages, where the way of life has remained unchanged for generations. The Ngada village of Bena is one of the best examples.
Read more at A jewel in Flores' crown.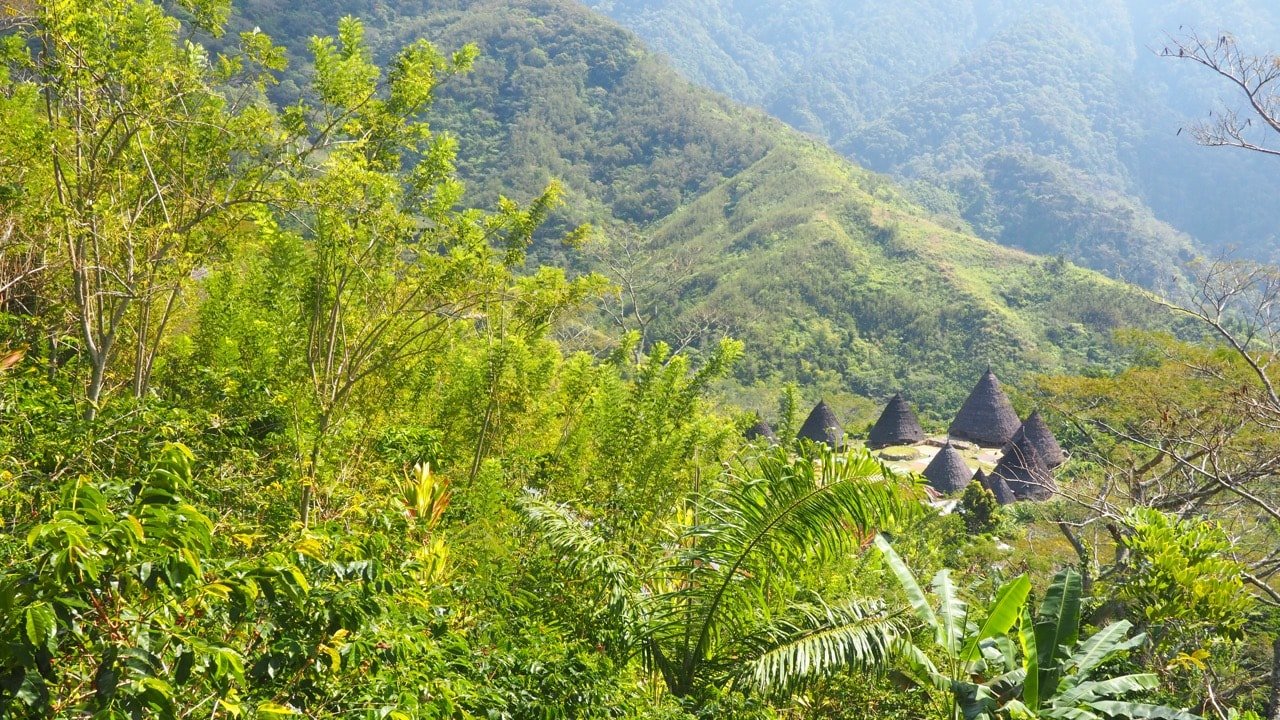 Wae Rebo, Flores
The uber-remote Manggarai village of Wae Rebo can be reached on a four-hour trek through jungle and mountain paths. But actually getting to the starting point of the trek proved to be our biggest problem…
Read more at All aboard the last cement truck to Wae Rebo.
Snake fruit, Sumatra
One of the joys of Indonesia is the sumptuous variety of exotic fruit available. Such as these snake fruits we found in a Sumatra market stall.