Welcome to our HOUSE SITTING page – a positively comprehensive resource of information for anyone interested in combining exploring the world with looking after two, four or even six-plus legged friends. And why wouldn't you?!
We like to combine the relaxed comforts of house sitting with adventurous bursts of backpacking. But that's just us. If you haven't tried house sitting before you might just find that it's the lifestyle you had no idea existed. And, indeed a lifestyle that's easier to have than you might think.
Intrigued?
PREPARING FOR A HURRICANE – A HOUSE SITTER'S GUIDE
You're house sitting in the tropics and a potential Category 5 hurricane is heading your way? How do you prepare? Based on our life-changing experience surviving Hurricane Irma in 2017, here's our guide to help you make the right decisions
HOUSE SITTING FOR BEGINNERS – 1. WHAT IS HOUSE SITTING?
What's house sitting all about and how can you determine if it's for you?
HOUSE SITTING FOR BEGINNERS – 2. HOW TO GET HOUSE SITTING JOBS
How to find a suitable house sit and what steps you should take to give yourself the best chance of being accepted for it
HOUSE SITTING FOR BEGINNERS – 3. HOUSE SITTING TIPS TO MAKE AN IMPRESSION
What to look out for on your first house sitting assignment and how you can start to build a reputation as a skilled and reliable sitter
5 RANDOM THINGS WE'VE LEARNED ABOUT HOUSE SITTING
From flooded bedrooms and being locked out of the house to forever regretting teaching the parrot a new phrase – here are our top five lessons learned from house sitting
WHAT'S IT LIKE TO HOUSESIT IN RURAL FRANCE?
Everything you need to know about house sitting in the magnificent French countryside
WHAT'S IT LIKE TO TRAVEL AND MIND OTHER PEOPLE'S PETS?
Or how we've managed to combine travel and pet sitting to explore South West France
LES CONSTANCIES
LENGTH OF HOUSESIT:
36 days
DATES:
29 Aug – 6 Oct 2016
PETS:
Marjie (cat)
PAYROUX
LENGTH OF HOUSESIT:
12 days
DATES:
6 – 17 Oct 2016
PETS:
Norman (cat)
SEMBOUES
LENGTH OF HOUSESIT:
11 days
DATES:
18 – 26 Oct 2016
PETS:
Plum, Nudger, Lucky (dogs), Boo (cat)
ST CHRISTOPHE
LENGTH OF HOUSESIT: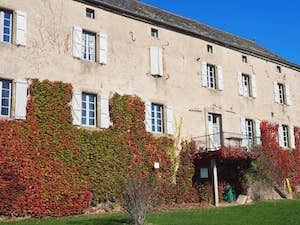 33 days
DATES:
29 Oct – 1 Dec 2016
PETS:
Bertie (dog)
ST AUBIN DES CHATEAUX
LENGTH OF HOUSESIT:
3 months
DATES:
5 Jan – 4 Apr 2017
PETS:
Genghis, Lou (dogs), Billy (parrot), 2 Chinese geese, 2 chickens
HALTON VILLAGE
LENGTH OF HOUSESIT:
9 days
DATES:
22 – 30 Dec 2016
PETS:
3 Chinese geese, 1 cat
ALFRETON
LENGTH OF HOUSESIT:
12 days
DATES:
8 – 20 Apr 2017
PETS:
3 cats
TORTOLA, BRITISH VIRGIN ISLANDS
LENGTH OF HOUSESIT:
19 weeks
DATES:
3 May – 13 Sep 2017
PETS:
Princess, Lucy, Oscar, Rupert (cats)
LYMM
LENGTH OF HOUSESIT:
4 days
DATES:
11 – 14 Oct 2017
PETS:
Cookie (cat)
DUNHAM ON THE HILL
LENGTH OF HOUSESIT:
10 days
DATES:
1 – 10 Oct 2017
PETS:
Pippa, Bella (dogs)
LONDON
LENGTH OF HOUSESIT:
5 days
DATES:
28 Dec 2016 – 2 Jan 2017
PETS:
Rocky (cat)
NORTH LUFFENHAM
LENGTH OF HOUSESIT:
6 days
DATES:
23 – 28 October 2017
PETS:
Jake, Monty (dogs); 3 guinea pigs
ANACORTES
LENGTH OF HOUSESIT: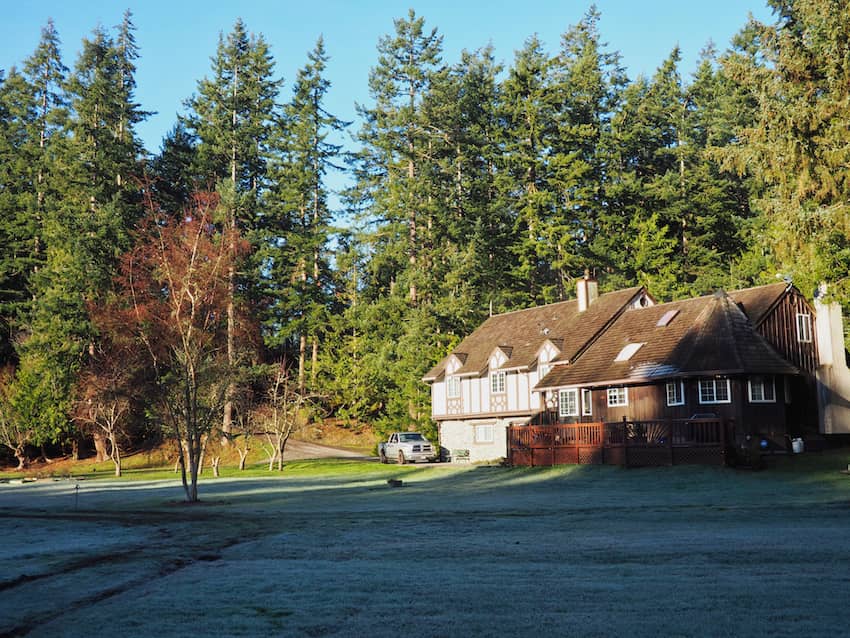 5 months
DATES:
1 Dec 2017 – 5 May 2018
PETS:
None
MEDELLÍN
LENGTH OF HOUSESIT:
24 days
DATES:
18 Aug – 11 Sep 2018
PETS:
Sasha, Mollie, Rosa (dogs); Henry, Mooch, No Bibé (cats)
SAN RAMON
LENGTH OF HOUSESIT:
26 days
DATES:
15 Sep – 10 Oct 2018 (upcoming sit)
PETS:
tbc
BOQUETE
LENGTH OF HOUSESIT:
1 month
DATES:
30 Oct – 29 Nov 2018 (upcoming sit)
PETS:
None
LENGTH OF HOUSESIT
11 weeks
DATES:
31 May – 15 Aug 2018
PETS:
Oscar, Felix (cats)
in the UK from October 2019
Hi – we're Ian and Nicky and we're a non-smoking 40 and 50-something English couple who've swapped a corporate life for one of exploring the world.
We've travelled extensively over the past four years, including numerous house sitting assignments in Europe and North/Central/South America. Although we're flexible about where and what type of house sitting assignments we'd like to do in the future, we'd prefer to be around animals, particularly as our lifestyle no longer allows us to have pets of our own.
House sitting provides us with the opportunity to continue exploring the world without the need to rush around from one place to the next. And it gives us the opportunity to once again share our lives with animals – albeit temporarily. And, of course, it allows us to indulge in some of our other interests such as food (cooking and eating), walking and photography.
Our experience comes from 30 years as proud homeowners in a semi-rural part of the UK, with a lifetime of living with and loving our pets.
Having being homeowners for so long we understand what your home means to you. So you can be confident that we'll treat yours as if it was our own. And you can rest assured that your pets will be left in loving hands, too.
What a lucky day for us when Ian and Nicky responded to our advert! Such a responsible, warm and caring couple who looked after our pets with obvious affection and conscientiousness. It was obvious that animal routines had been followed carefully but it was also plain that all of them had been given much additional love and time. On our return, we found the house immaculate and a delicious meal prepared which we all enjoyed together. We were delighted when they stayed a few extra days with us. I cannot recommend them highly enough.
Ian & Nicky looked after our three Chinese geese and cat over the Christmas period. They were a friendly couple who carried out all tasks asked of them. They were competent & experienced. We would gladly have them back to housesit for us should they ever return to the UK.
A very nice couple who clearly love animals. We were very happy to have them stay in our house for 3 months and care for our dogs, parrot, geese and chicken.
Ian and Nicky house sat for us for a month. Our prime requirement was that they look after our dog, Bertie, who was abandoned and rescued by us when he was a one-year-old. Because of this, he suffers from separation anxiety. Ian and Nicky looked after him extremely well. They were mindful of this problem and took him everywhere with them. They gave him lots of walks and affection and we returned to find a very happy and well looked after dog. We could not have asked for more and would thoroughly recommend them to look after animals.
Ian and Nicky looked after our cat, Cookie whilst we went on a short break and made every effort to ensure he was well fed and watered – and with plenty of love and affection thrown in for good measure. He just loves lots of attention and can be quite demanding on that front!
Our house was immaculately clean and tidy when we returned and Cookie had a happy, smug expression which assured us that we had made the right decision in choosing Ian and Nicky for this assignment! If that wasn't enough, we arrived home to a lovely curry they'd prepared – one of their speciality dishes picked up after many months of travelling the world.
The Mackenzies are a lovely, warm couple with plenty of interesting tales to tell from their travels. We trust them implicitly and wouldn't hesitate to have them back again or recommend them to anyone looking for house/pet sitters.
SELECTED HOUSE SITTING SITES
MORE ON HOUSE SITTING FROM OTHER BLOGS