THE RAINBOW MOUNTAINS OF THE QUEBRADA DE HUMAHUACA
THE RAINBOW MOUNTAINS OF THE QUEBRADA DE HUMAHUACA
The Quebrada de Humahuaca is a valley that follows the Rió Grande for 155 km (96 miles) between Jujuy and beyond the town of Humahuaca in Argentina's far northwest.
Recognised by UNESCO for its 10,000-year-old history as a pre-Incan trading route and for the prehistoric remains of hunter-gatherer and other communities sprinkled around the area, it's nonetheless the astounding multi-coloured landscape for which it is most revered by travellers.
Easily accessible by bus or car along Ruta 9 from Jujuy, it's a place to explore at a leisurely pace. But don't miss two of the most stunning parts of the whole region – the Quebrada de las Señoritas and the Serranía de Hornacal
Humahuaca
Tilcara
Purmamarca
Serrania de Hornocal
Quebrada de las Señoritas
Contents
This page contains affiliate links. To help us maintain our site we work with a number of partners who we've personally used and can recommend to our readers. If you decide to purchase any products through the links on this page, we'll receive a small commission at no extra cost to you.
Quebrada de las Señoritas
There's nothing special about the tiny village of Uquía. That's if you discount its church decorated with gun-toting angels.
But the reason for stopping off here is to spend two or three hours wandering along the glorious Quebrada de las Señoritas. It's a surreal world of weather-worn bright red, white and grey rocks mixed with a liberal sprinkling of giant green cacti. Topped with a bright blue sky, it looks like a filming location from a classic wild west movie with the colour saturation turned up to maximum.
From Uquía, the trail leads from the angelically-armed church on a gentle incline towards the mountains behind. Passing huge, monolithic cacti along the way, it eventually leads to a narrow pass before descending into a flat plain of red dust and green shrubs.
Beyond that, a canyon of soaring peaks and an extremely narrow trail up a dry river bed. At this point there's even a side-trail through a cave which reveals a separate view of the canyon.
After that, it's a case of retracing your footsteps back to Ushía. You might see the odd fellow traveller for company. But, otherwise, it's a lovely crowd-free way to spend a morning just strolling through this fabulous desert landscape.
For a completely different experience, the Serrania de Hornocal is well and truly on the tourist map. Best accessed from the town of Humahuaca, most visitors book a shared taxi for the 45-minute drive up to the viewing point, typically arriving between 3 and 4 pm when the sun's position shows the colours at their best. Just ask at your guest house or hostel and they'll organise it for you.
During the journey, the altitude rises from 3,000 metres (9,800 feet) to 4,300 metres (14,100 feet). So you'll need to be properly acclimatised if you want to hike beyond the viewpoint for a closer look.
From the viewpoint, the mountains before you display a patchwork of colours ranging through red, pink, yellow, green and grey that stretch across the landscape like a huge chain of shark teeth.
It's a jaw-dropping sight.
And you'll be tempted by the footpath in front of you that leads downhill to a further viewing point where there are fewer people to keep you company. A word of warning, though. The 20-minute walk DOWN there is easy enough. But at this altitude, the walk back may be a lung-busting step too far for some.
Down at the lower viewing point, part of the fascination for us was to watch the reflection of the clouds pass over the coloured sedimentary rock like the silhouette of a huge mythical bird. And with just the breeze to break the otherwise total silence, it made for a special moment.
Take a dip into our archives
There's more than one multi-coloured mountainside in the area, however. Further back towards Jujuy, the town of Purmamarca is home to Cerro de los Siete Colores (or "Hill of the Seven Colours"). As with the Serranía de Hornacal, the effect of mineral deposits reacting with oxygen in the atmosphere has created a vivid palette of colour that's a feast for the eyes.
Elsewhere along and around the Quebrada to Humahuaca there are ethnic market towns and villages to be explored. In addition to Purmamarca, we'd suggest Tilcara and Humahuaca, where you can also sample local food (typically stews and llama-based dishes). And, if you want a real taste of local life, grab a table at a local peña and spend a raucous evening enjoying food, drink and live music.
A further worthwhile trip is to the remote village of Iruya, which can be accessed by bus from Humahuaca. It's probably the best choice for learning about the ethic culture of the area.  Although the journey there is worth the effort alone.
Final thoughts on the Quebrada de Humahuaca
In our opinion, it would be a shame to visit the main towns of northwest Argentina – namely Salta and Jujuy – without spending at least a couple of days exploring this wonderful area.
Although you can get around quite easily by bus, you can also arrange car rental in each of those two towns, which would undoubtedly give you more flexibility.
And, if you're planning on travelling overland by bus from Salta to Bolivia, we'd suggest you break your journey by staying for one or two nights in either Tilcara or Humahuaca.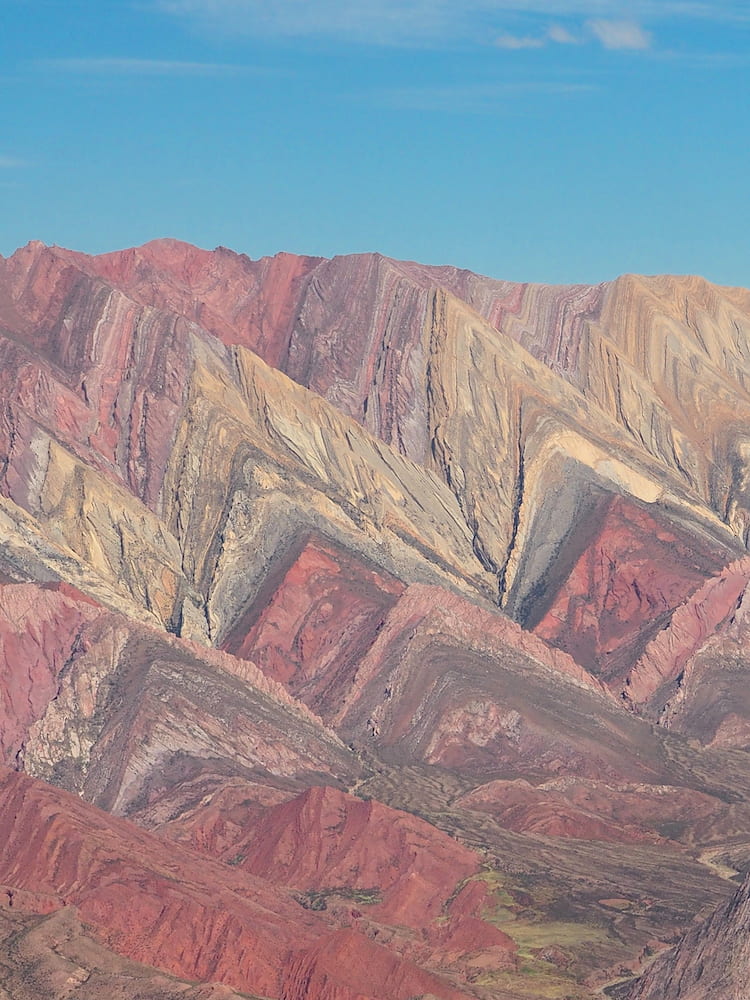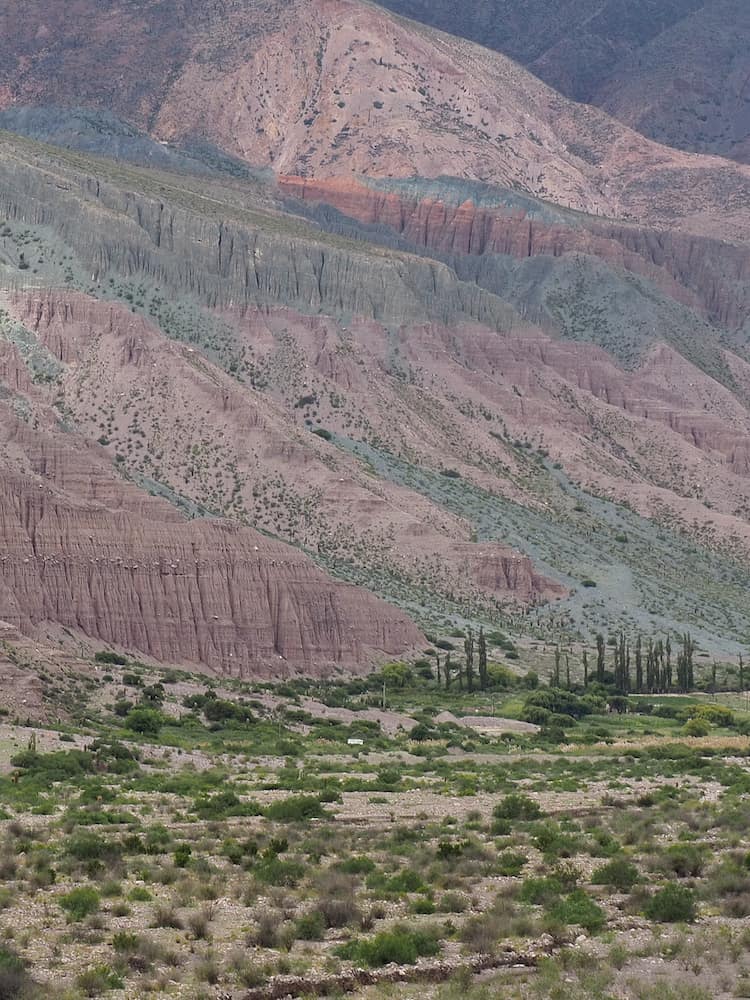 What did you think? Have you been to the Quebrada de Humahuaca? Do you have any recommendations to add? Or perhaps you're thinking of visiting there in the near future? Either way, we'd love to hear from you so please add your comments below.
To help us maintain our site we work with a number of partners who we've personally used and can recommend to our readers. If you decide to purchase any products through the following links, we'll receive a small commission at no extra cost to you. Thank you for your support!
Hi, we're Ian and Nicky, an English couple on a voyage of discovery around the world, and this blog is designed to reflect what we see, think and do. Actually, we'd like to think it also provides information, entertainment and inspiration for other "mature" travellers, too. So please feel free to pour yourself a glass of something suitably chilled and take a look around.