What To See And Do In Olnda: Northeast Brazil's Colonial Gem
BRAZIL
Things To Do In Olinda, Northeast Brazil's Colonial Gem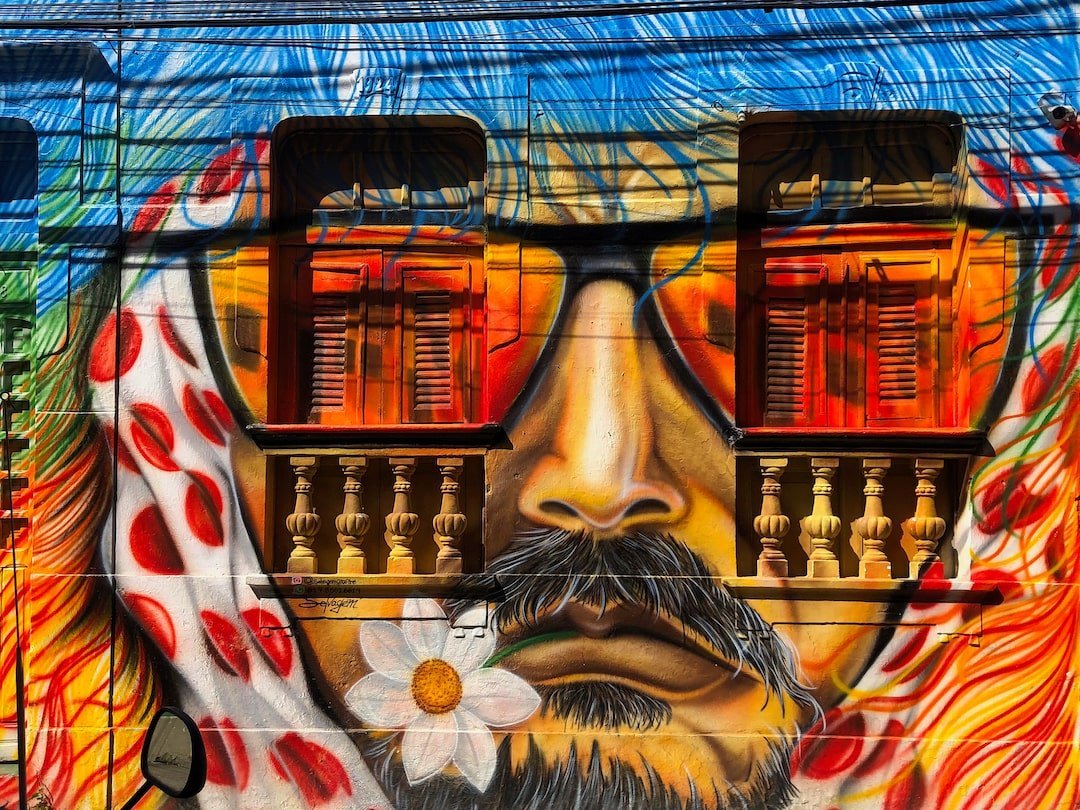 The northeast coastline of Brazil is justly famed for its lavish beaches and eclectic food, attracting large numbers of visitors from home and across the world. But there are some historic colonial-era towns worth seeking out, too. Notably the cities of Salvador (in the state of Bahia) and Olinda (in Pernambuco).
The latter's historic centre is arguably one of the best-preserved of all of Brazil's colonial-era gems. All cobblestones, red-roofed buildings, Baroque churches and colourful street art. Indeed, it has a distinct artsy side that makes it an attractive destination for lovers of street music, boutique art galleries and (especially) its annual Carnaval. 
The good news is that it can all be explored in a day. 
And here's what you can expect to see and do.
This page contains affiliate links. To help us maintain our site we work with a number of partners who we've personally used and can recommend to our readers. If you decide to purchase any products through the links on this page, we'll receive a small commission at no extra cost to you.
Olinda was founded by the Portuguese in 1535 on a hillside overlooking the Atlantic Ocean. Its importance to the region grew on account of it being the entry point for slaves imported from Africa to forcibly work in the surrounding sugar plantations of Pernambuco. 
However, having been burned to the ground by the invading Dutch 100 years later, the city was reconstructed by the Portuguese during the late-17th and 18th centuries. And it's those grand buildings, gardens and cobbled streets that are mainly on show today.
Unfortunately for the reborn city, it lost its status as the premier sugar producer in the region as merchants switched to the nearby city of Recife. But it did retain an African-influenced cultural heart and a wealth of fine colonial-era architecture. Resulting in UNESCO recognising its historic centre as a World Heritage Site in 1982.
And so it remains today as Recife's quaint, art-loving neighbour up on the hill. 
Wander around the streets of the historic centre
To be honest, when we talk about Olinda, we're referring specifically to its historic centre and the cobbled streets of the surrounding hillside. And, like many colonial-era cities in Latin America, it's perhaps best discovered by simply wandering around and uncovering its historic gems along the way. 
Certainly, many of the buildings are both colourful and intricately designed. And with a very distinct Lisbon flair. We spent a morning wandering up and down those cobbled hills. Which, in the extreme heat of a sunny April day, was no mean feat! 
Before our visit, we'd already seen our fair share of colourful colonial cities and towns elsewhere in Latin America. So we weren't perhaps as blown away by what we saw in Olinda as we might have been had these been our first tentative steps in this part of the world.
However, if there's one street you shouldn't miss it's Rua do Amparo. With its local artist studios, restaurants and boutique pousadas (B&Bs), it's Olinda's cultural hub. 
Some of the buildings have had their original pastel colours sacrificed for an all-over-street-art look. And mightily impressive they look, too.
Street art in Rua do Amparo
While you're there, make sure you check out one or two of its more iconic resting places.
Such as Cama e Cafe Olinda, which – along with its coffees and cakes – features a fantastic gallery of art on each wall from local artist, Jorge Di Farias. 
And stop for a drink at Bodega de Veio, a simple general store that doubles as a bar. There are only a couple of stools and tables outside on the street, but they're in a prime location to watch the world go by with an ice-cold Brahma or caipirinha.
The art of Jorge de Farias at Cama e Cafe
Interested in housesitting while you travel?
We were able to spend two months housesitting in Brazil. If you're interested in doing the same, you might want to consider joining Trusted Housesitters – the world's largest housesitting platform. And you can do so with a special 25% discount off your first year's subscription through our link below.
Discover the giant Carnaval puppets
Along with those in Salvador and Rio de Janeiro, Olinda's annual Carnaval is one of the most spectacular in Brazil. It usually takes place in late-February or early-March when a week-long party gets into full flow and bocetos gigantes (giant papier-mâché puppets representing Brazilian cultural icons and world personalities) roam the streets surrounded by tens of thousands of revellers, musicians and dancers.
But, for anyone visiting during the rest of the year, there's an opportunity to take a look at some of the amazing creations at the Museo de Mamulengo, which has a collection that dates back to the 19th Century. Unfortunately, we can't describe it to you as it was closed during our visit over the Easter weekend!
However, we did manage to find a smaller collection on show at Palacio dos Bonecos, just off Alto de Sé. Rising up to two metres tall, the well-dressed and oversized puppets felt eerily lifelike when viewed close up.
Take in the views and enjoy the street food at Alto da Sé
At the top of the main hill, Alto da Sé is not only a great spot for viewing the high-rise cityscape of Recife, it's also home to craft markets and street food stalls which come alive during the late afternoons and evenings. Especially at the weekend, when the central square is dominated by the yellow-themed tapioca stalls.
View of Recife from Alto da Sé
Most of the stalls focus on two of northeastern Brazil's staples:
Tapiocas – pancakes made from ground manioc (cassava) flour, folded with a savoury or sweet filling
Acarajés – deep fried patties made from ground black beans, split and filled with a spicy paste of ground peanut, dried shrimp, coconut milk and chilli, topped with fried onions!
They might not be the most nutritionally healthy snack in the world, but acarajés are certainly up there with our favourites. As a result, we didn't make it past the first food stall before pulling up a chair and putting in our order. And we can confirm that Tapioca da Jura's acarajé doesn't disappoint!
A shout out, too, for Cervejas de Pernambuco, part of another eclectic Olinda general store opposite Catedral da Sé, with an owner who brews his own craft beer. 
If you can, visit this area during the day and later for sunset as people congregate around the craft and food stalls. 
Ian at Cervejas de Pernambuco
Explore the churches and museums
Of course, in any South American colonial-era city, you're never too far away from a stunning church, cathedral or monastery. And Olinda certainly has its fair share – especially around the historic centre.
For instance, Ingreja da Se (situated on Alto da Sé) sits imposingly at the top of a steep hill. Although the version today is a 1970s reboot of the original from the 16th century.
Nearby, the Convento de Sao Francisco is the oldest Franciscan convent in Brazil. Its highlights are centred around the amazing Portuguese tiles that decorate the cloisters.
Meanwhile, Igreja e Mosteiro São Bento has a glorious gold altar. And if you visit on a Sunday morning there's Gregorian chanting, too.
Apart from Museo de Mamulengo, Olinda's other museum highlight is Museu de Arte Contemporânea. Set in an ex-Inquisition building, it displays work by local contemporary artists.
Another historic building with a sordid past is Mercado da Ribeira. Slaves from Africa were once bought and sold here. But nowadays it's one of Olinda's premier craft markets.
Convento de Sao Francisco
Igreja e Mosteiro Sao Bento
Stay overnight in a 16th century convent
If you fancy going all-in with the Olinda experience we'd suggest you consider staying overnight at Pousada Convento da Conceição, a 16th-Century former convent, now operating as a B&B and events destination. Indeed, there was a wedding party going on during our stay.
Its location is ideal, just off Alto de Sé. OK, the room we stayed in was fairly basic. And the breakfast was not much to write home about. But the building, grounds and views from the terrace are stunning. And, of course, as guests you can spend as much time there as you want.
We thought, for £26 ($32) per night, it was something of a steal.
Pousada Convento de Conceicao
In a lot of ways, Olinda reminded us of Lisbon in Portugal – cobbled streets full of pastel-coloured houses decorated with Portuguese tiles. And views over red rooftops and whitewashed buildings down to a turquoise sea.
If you're staying in Recife, you can do most – if not all of it – on a day trip. As long as you're happy to navigate the hills in searing temperatures. But we'd definitely recommend you stay at least one night to appreciate the food and atmosphere around Alto de Sé and Rua do Amparo.
We spent Easter weekend there. A return to experience Carnaval week would be amazing. 
Never say never!
Alto de Sé
Rua do Amparo
Museu de Marmulengo
Palacio dos Bonecos
Igreja da Sé
Convento de Sao Francisco
Igreja e Mosteiro São Bento
Museu de Arte Contemporânea
Mercado da Ribeira
Pousada Convento da Conceição
FAQs
When is the best time to go?
Olinda can be visited any time of the year, although the rainy season runs from March to August. However, the high temperatures are almost constant, and even during the rainy season, the showers are usually heavy but short-lived.
We visited during April and had hot, sunny weather for most of the time.
December, January and July are peak periods when there'll be a lot of people around. And, of course, Carnaval week is chaotic – but then again, that's the point! 
Is it safe to visit Olinda?
Visiting the historic centre is generally safe, but it's fair to say that you should exercise some caution when wandering around empty streets. Especially after dark. 
Where is Olinda?
Olinda is a coastal city situated 6km north of Recife in the state of Pernambuco.
Any other questions?
If there's anything you'd like to ask about Olinda that we haven't covered here, there are a few ways to get in touch with us. Firstly, you can simply ask your question in the Comments section below. You can also get in touch using our contact form. Or, if you'd like to join our community on Facebook, you can ask directly there. Either way, we'll do our best to get straight back to you.
What did you think?  Do you have any recommendations on things to do in Olinda? Or perhaps you're planning to visit there in the near future? Either way, we'd love to hear from you so please add your comments below.
PLAN YOUR TRIP
The following contain affiliate links. If you decide to purchase anything after clicking on any of these links, we may receive a small commission at no extra cost to you. Indeed, as a result, you'll be helping to keep our website ad-free! Thanks for your support.
Book Your Flight
Our go-to website for flights is Skyscanner. We've probably booked probably 90% of our flights worldwide with them over the years and they've never let us down.
Book Your Accommodation
No longer merely a travel rating service,
Trip Advisor
is now a major resource for booking accommodation, too. And you can view some of the best deals in Pipa
here
.
Get Insured
For travellers who are UK residents, we recommend
True Traveller
. Amongst other things, they offer both
multi-trip
and
backpacker
insurance. Indeed, they're our go-to insurance provider. For travellers who are non-UK residents, we recommend
SafetyWing
for both
remote health insurance
and
nomad insurance.
Check your entry requirements
Check all entry requirements for Brazil and purchase any visas online with iVisa.
Book a tour around Olinda and Recife
Book a guide, tour or other activity in and around Natal with Get Your Guide
We provide all the content on this blog completely free and aim to make your reading experience as smooth as possible. As such, other than our own affiliate links, we'll continue to resist using popup advertisements and other income-generating clutter on our pages.
However, we do put a lot of time and effort into producing content and maintaining the site. So, if you find our work useful and would like to contribute something towards it (via PayPal), you can do so here. Thank you!
Hi, we're Ian and Nicky, an English couple on a voyage of discovery around the world, and this blog is designed to reflect what we see, think and do. Actually, we'd like to think it also provides information, entertainment and inspiration for other "mature" travellers, too. So please feel free to pour yourself a glass of something suitably chilled and take a look around.