THINGS TO DO IN AND AROUND VOLCÁN, PANAMÁ
THINGS TO DO IN AND AROUND VOLCÁN, PANAMÁ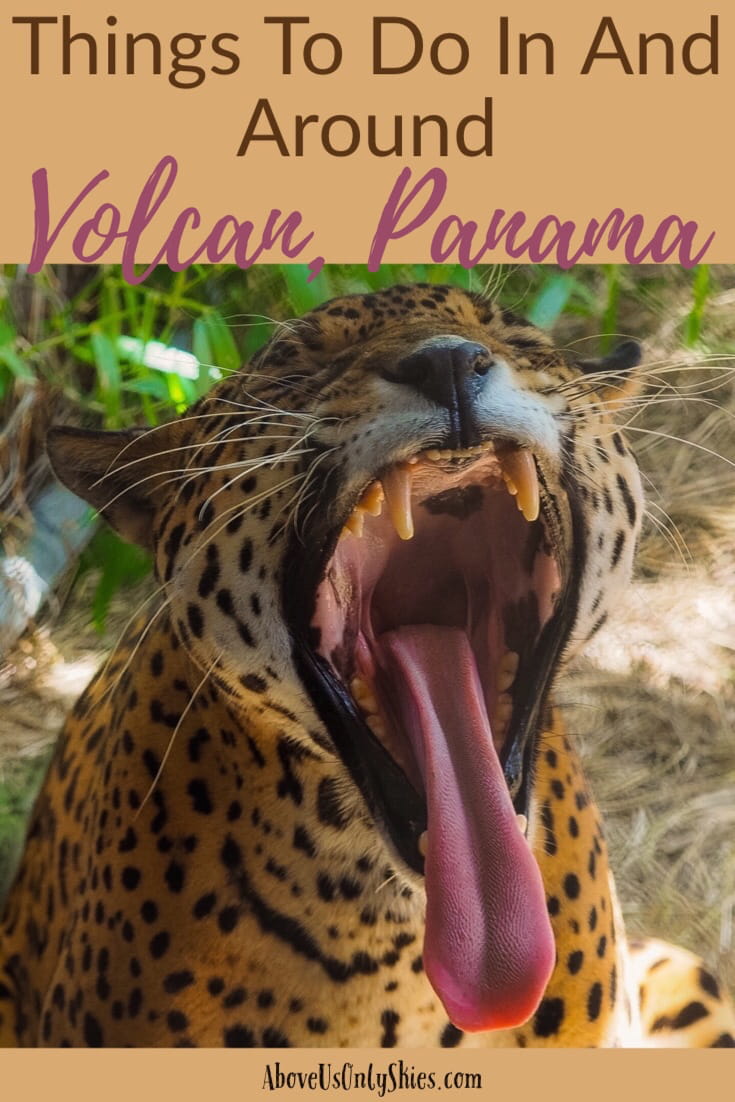 Beautifully positioned in an area known as the Bread Basket of Panama, Volcán is surrounded by a landscape pitted with farmland and cloud forests. Not to mention the looming presence of Volcán Barú, Panama's highest peak at 3,475 metres (11,460 feet).
It's an area that provides Panama with a staggering four-fifths of its fresh food, much as a result of the rich volcanic soil and plentiful rain. As a tourist destination, it's very much second-best to Boquete on the other side of Volcán Barú. But for those prepared to make the effort to travel there, it's an area of outstanding beauty that's surely worth a day or two of anyone's time.
And, if you need convincing, here are some of the things you can do when you get there…
This page contains affiliate links. To help us maintain our site we work with a number of partners who we've personally used and can recommend to our readers. If you decide to purchase any products through the links on this page, we'll receive a small commission at no extra cost to you.
Hike through a cloud forest 
Skirting both Panama and Costa Rica, La Amistad National Park is a UNESCO World Heritage site. And one of the few places where you can access its trails is just outside Cerro Punta, twenty minutes from Volcán.
It's a world of moss and lichen-covered trees, exotic plants and rarely-seen wildlife. In fact, five species of big cats call this place home – including pumas and jaguars – along with a whole host of tropical birds.
Take the 3.7km Sendero Las Cascada (Waterfall Trail) from the Las Nubes Ranger Station for a morning or afternoon taster of what the park has to offer.
Alternatively, over in Volcán Barú National Park, the renowned Sendero Los Quetzales (Quetzal Trail) descends 9.5 kilometres (6 miles) from Cerro Punta all the way down to Boquete on the other side of Volcán Barú.
If you're (extremely) lucky you might even get the chance to see one of Central America's most elusive birds, the Resplendent Quetzal, along the way. However, unless you're planning on staying overnight in Boquete you're unlikely to want to complete the full hike before returning back.
Meet sloths and a jaguar at Raquel's Ark
"Hello, my name's Raquel and I'm a little crazy". 
So said the owner of the titular Ark on our arrival at her small animal sanctuary tucked away in a residential corner of Volcán. Without even attempting to disprove her claim, we'd certainly suggest spending an hour in her company to see how she's helping to care for and rehabilitate a variety of mistreated and abandoned animals.
It's free to do the tour but she does rely on donations to supplement her own Airbnb income to keep the sanctuary going.
I'll be honest, we went with an open mind as we've experienced so-called "sanctuaries" before which turned out to be nothing more than glorified zoos. But while Raquel's animals are largely kept in enclosures, we got a sense of how much she genuinely cares for them.
And some of their backstories are truly heartbreaking.
Not least her couple of two-toed sloths who'd been orphaned when they were young as a result of illegal animal trafficking. And especially Roscoe, the 17-year old jaguar who'd been torn from the Darien Jungle as a cub and kept in a small cage as a "pet" for 13 very long years. 
Eat at Burricos Mexican Grill
If you time your visit to Raquel's Ark for late-morning, you could do a lot worse than stop off for lunch at nearby Burricos Mexican Grill. Run by a Mexican-Panamanian couple, it's an oasis of tasty Mexican food. 
Don't expect a fine dining experience. But what you get is good, authentic Mexican food served with a smile, and at a reasonable cost.
Try the freshly made Tortilla Soup or the Chipotle Chicken Quesadillas washed down with a Balboa or Panamá beer.
Chipotle Chicken Quesadillas
Try a cup of the world's best coffee
Apart from the area's prowess for producing high quality fruit, vegetables and meat, there's another product for which it garners international fame. 
Coffee!
And not just your average coffee. Just outside Volcán, the Janson Coffee Farm specialises in its Geisha variety, which is recognised by coffee buffs as being the finest in the world. 
You can do a tour of the farm to see how the coffee is made. Or you can just visit their coffee shop for a taste of the premium brew and a slice of their sublime lemon pie. Suffice to say, my cup of Geisha was something of a worthy treat. It was, alas, wasted on Nicky who would normally consider an instant coffee with a side mini-jug of milk as being "posh".
There are actually three generations of Jansons working the farm. And they get special kudos from us for providing year-round work for their employees, together with housing, healthcare and educational funding. Well played, indeed.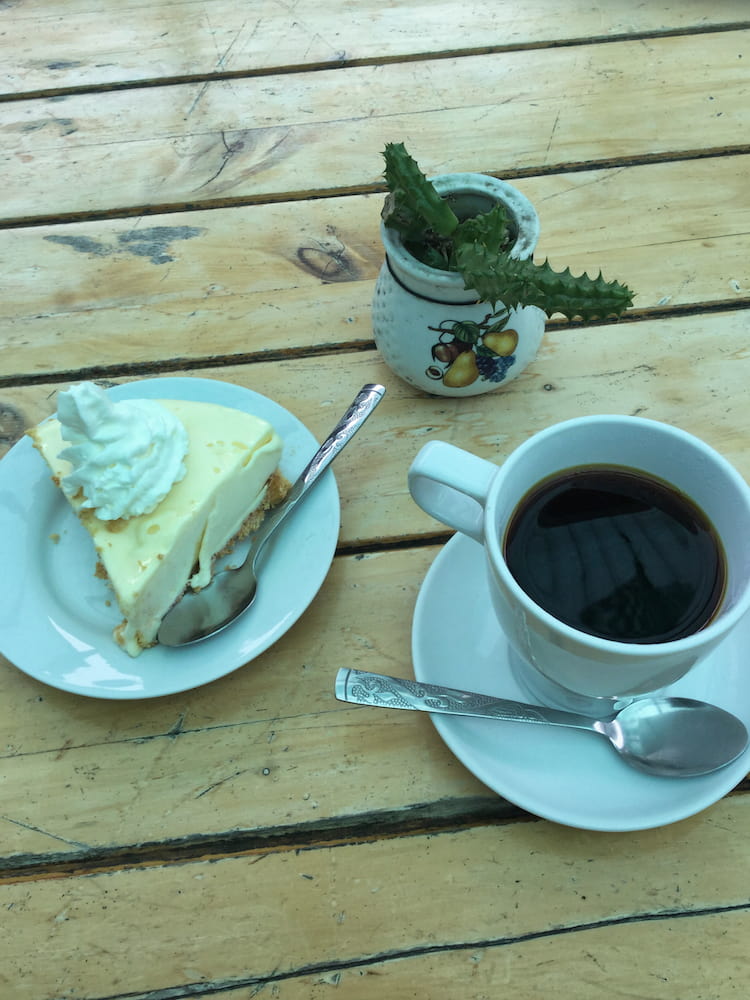 A cup of Geisha and lemon pie
Other things to do around Volcán, Panama
It helps if you have a car to get around, but there are plenty of other things to do in the area, too.
For instance, between January and April, the alarmingly named Finca Dracula in Cerra Punta offers tours of its collection of over 2000 varieties of orchid. And, to put your mind at rest, its ghoulish name refers to a particular variety of orchid rather than any nocturnal proprietor of the farm.
You can also do a tour at nearby Haras Cerro Punta horse ranch, where champion racehorses are bred and trained at an altitude of 6,000 feet.
If you're fit and up for a challenge, the guided hike to the summit of Volcán Barú might be at the very top of your wish list. Typically you'll need to set out before midnight to get to the summit by dawn. But, if you're lucky enough to have a clear sky you'll be treated to a view of both the Pacific and Caribbean coasts. And that's definitely not something you'll see every day.
Or you can just drive around the gorgeous countryside that divides Cerro Punta from Volcán. Where every inch of land seems to have been given over to producing food, both on the valley floor and up on the mountain slopes. Where roadside vendors entice you with their offerings of strawberries and cream. And where the number of chalet-like houses might make you wonder if you're in Switzerland rather than Panama.
Hillsides near Cerro Punta
What did you think? Have you been to Volcán? Do you have any recommendations to add? Or perhaps you're thinking of visiting there in the near future? Either way, we'd love to hear from you so please add your comments below.
To help us maintain our site we work with a number of partners who we've personally used and can recommend to our readers. If you decide to purchase any products through the following links, we'll receive a small commission at no extra cost to you. Thank you for your support!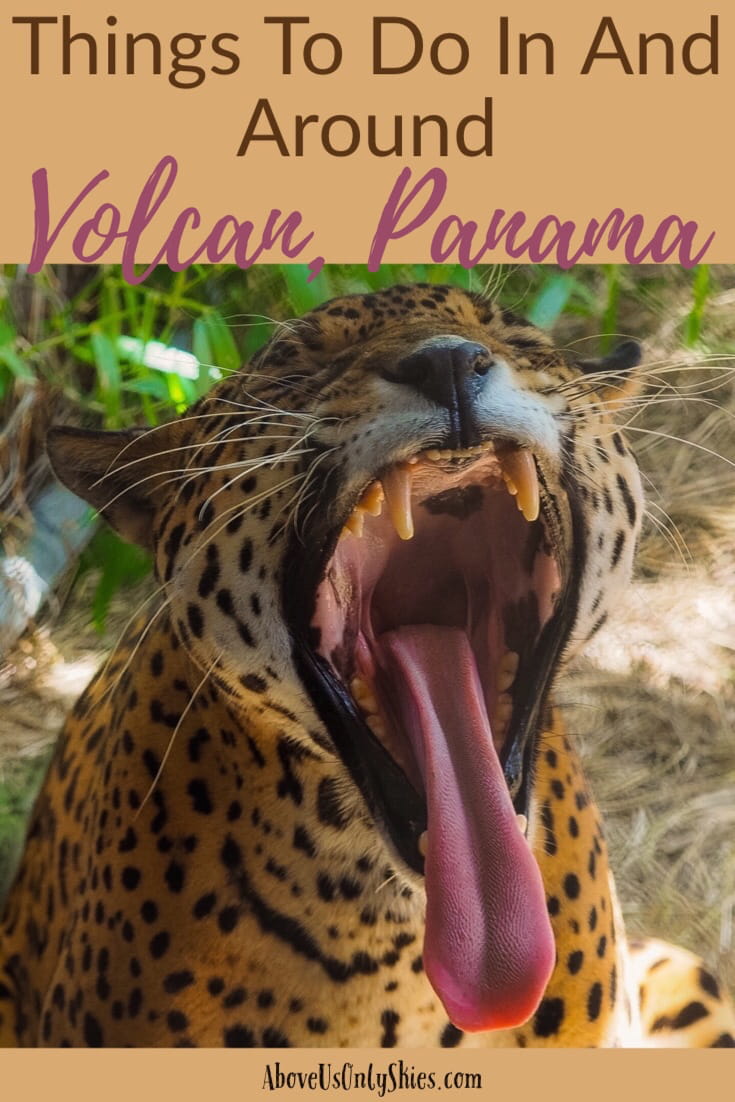 Hi, we're Ian and Nicky, an English couple on a voyage of discovery around the world, and this blog is designed to reflect what we see, think and do. Actually, we'd like to think it also provides information, entertainment and inspiration for other "mature" travellers, too. So please feel free to pour yourself a glass of something suitably chilled and take a look around.