WHAT IS HOUSE SITTING AND HOW DO YOU GET STARTED?
WHAT IS HOUSE SITTING AND HOW DO YOU GET STARTED?
So you've heard about house sitting. About how it can be a great way to travel, to experience life as a local and, at the same time, enjoy free accommodation. And you're wondering if it's something you might like to try yourself.
Just one problem. You don't know where to start.
The good news is that you're in the right place. As full-time house sitters over a number of years, we've grown to appreciate how the concept really works. Not just through our own experiences, but also through talking to homeowners and other experienced sitters, too. 
So, in this article, we'll share with you what house sitting is all about and how you can determine if it's for you. 
We'll take you through the steps for securing your first assignment.
And we'll provide you with tips on how to build your reputation as the perfect house sitter.
Oh, and we'll introduce you to some of the wonderful pets we've had the pleasure of caring for over the years.
This page contains affiliate links. To help us maintain our site we work with a number of partners who we've personally used and can recommend to our readers. If you decide to purchase any products through the links on this page, we'll receive a small commission at no extra cost to you.
PART 1: WHAT IS HOUSE SITTING?
Basically, it's a "quid pro quo" arrangement by which volunteers (house sitters) look after the homes and pets of homeowners while they're away, in return for rent-free accommodation.
Usually, the homeowner, or "host", will also cover the cost of utilities such as gas, electricity, internet etc. So, as a house sitter, your financial commitment is effectively limited to your own transportation and living costs. Where the host does need a financial contribution, they will usually stipulate as such in their listing.
What's in it for the homeowner?
For a moment, put yourself into the shoes of a homeowner who is planning to go away on holiday for a couple of weeks and is considering taking on a house sitter to look after their home and pets until they get back. On the face of it, you might think there are too many risks associated with letting complete strangers into your home and expecting them to look after it to the same degree as yourself. Not to mention giving them access to your personal belongings and entrusting them with the welfare of your pets.
But consider the alternatives.
Owners are not always comfortable about leaving their pets with expensive commercial kennels and catteries. After all, they're not necessarily the best environments for keeping pets happy and healthy, anyway. Particularly if the owners are away from home often, or for long periods of time.
And there are other owners who have geese, chickens, sheep, goats, horses etc who simply don't have the option of off-site carers.
It's not just about the animals, either. Owners don't necessarily like the idea of locking up their empty homes and switching everything off for possibly months at a time.
We've also encountered owners of holiday homes who just want someone (or a couple) to look after their business while they're away. In these cases, there's usually separate living accommodation close to the holiday home itself. And there are even opportunities to earn some money at the same time.
What's in it for the house sitter?
Comfortable accommodation in a chosen location at a fraction of the cost of a normal holiday rental, hotel or other means of accommodation. And because it's not typically geared to tourism you can experience what living like a local is all about.
For animal lovers, it's an opportunity to look after and care for a range of pets on a temporary basis.
It's not suited to those who're continually on the move and want to fit in as many tourist sights as they possibly can. However, for those who want to travel slowly and immerse themselves in the local culture, it's an extremely low-cost and efficient way of travelling.
What can you expect from a sit?
From city apartments to rural farmhouses, mobile homes to off-the-grid complexes, simple townhouses to grandiose mansions, and mountain retreats to beachside villas, the range of housesits you can apply for is endless.
Obviously, how the house is equipped will vary from host to host so you may need to ask about certain requirements. For instance, we always require internet access, so it becomes a deal-breaker for us if none is available.
Most sits come complete with at least one pet to look after. Often there are a few. Sometimes there's enough to fill an ark. And, just occasionally, there are sits that are pet-free.
Sometimes you'll be asked to do some maintenance work around the house and grounds. Again, this could range from watering the plants and weeding the garden to maintaining the swimming pool and fixing the generator.
You'll find sits that are as short as just one day. And you'll discover sits that are as long as a year, or even more.
And, normally, you'll have to provide your own transport while you're there, but sometimes there'll be a car or bicycle available for you to use. Especially in the more remote locations where a car is essential.
The point is that no two sits are alike. You're effectively placing yourself inside the life of your host, with all the personal preferences and little quirks that go with it.
Some examples of housesits we've completed
95% of our housesits have involved pets. But we've also had the occasional sit where we've simply provided security for the house and/or looked after indoor plants etc. Like the three-week sit we recently completed in Cornwall, England.
As you'd expect, the majority of pets we've looked after have been cats and dogs. But we've also cared for geese, ducks, chickens, parrots, guinea fowl, guinea pigs, rabbits and donkeys.
Donkeys! Russell and Jock say "hello"
Then there was our first experience of looking after horses. Two Arabian horses to be precise. Which required an altogether different set of skills. Not to mention hard work! 
Ian with Ed – Somerset, England
Replacing straw for the stable
Picking Ed's feet involved a steep learning curve
Some sits have come with (very) large gardens. Most of which have had gardeners employed to tend to them. But, occasionally, we've needed to step up and maintain them ourselves.
We've learned how to clean and maintain swimming pools in the Caribbean, Panama, France and Spain. Which obviously comes with the added perk of spending time inside them!
What is house sitting? Sometimes it involves cleaning the pool
We've encountered the odd natural disaster. Such as a direct lightning strike on our house in Panama. And the largest Atlantic hurricane to ever make landfall – deadly Hurricane Irma, which struck the British Virgin Islands during our sit there in 2017.
Otherwise, most of our sits have been trouble-free, requiring nothing more taxing than walking the dog once or twice a day or clearing out the cat's litter tray.
Nicky with Bertie – Tarn, France
Ian with Belle and Jazz – Tarn, France
What will homeowners expect of you?
Most homeowners' expectations are that you just provide their pets with as much care and attention as they'd normally receive and that you treat their home with respect.
Beyond that, they might want you to get in touch with them occasionally and do the odd maintenance job around the house.
On rare occasions, their expectations might be too much for you to accept. Or maybe outside of your skill or comfort zone. For instance, being responsible for administering medications or cutting claws.
Otherwise, they'll encourage you to get out and enjoy your time there.
Just don't view it as a holiday. It's not. Of course, you'll have the opportunity to explore your surroundings while you're there. But you'll not always be free to do what you want. Nor will you be able to just come and go as you please. However, you can opt to choose a housesit that suits your preferred lifestyle. For instance, choosing one with a cat that spends most of its time outside is going to need less attention than one with a dog that has medical needs or who suffers from separation anxiety.
Remember your first priority is always the welfare of the pets in your care
In most circumstances, it's the reason why you're there.
Dogs might need walking two or three times a day. Cats may need to be let in and out of the house. There may be medical needs to attend to. And they will certainly demand your personal care and attention.
However, it's not a one-way street. Hosts appreciate that you also need your own time and accept that you won't be at home 24/7. Establishing the ground rules before you accept the assignment is always a good idea.
Nicky plays with Marjie on one of our first housesits – Dordogne, France
Nicky plays with Marjie on one of our first housesits – Dordogne, France
So, do you think you're suited to house sitting?
A good way of finding out if house sitting is for you is to try it out with friends and family first. Perhaps look after someone's house and pet while they're away for the night or the weekend.
Or perhaps take a look at one or two free-to-download copies of the excellent House Sitting Magazine for inspiration.
Otherwise, ask yourself….
Do you enjoy being around animals?
Would you be comfortable staying in somebody else's home while they're not there?
Could you handle taking responsibility for somebody else's possessions and pets?
Are you practical? If something goes wrong or needs attention could you fix it or have the capacity to find someone who could?
And can you deal with crises? You need to be prepared for something going wrong. As we found out in 2017 when Hurricane Irma struck during our sit in the British Virgin Islands!
If your answers to the above are "yes" then house sitting could very well change your life.
Henry – Medellín, Colombia
PART 2: HOW TO GET YOUR FIRST HOUSESIT
OK, as you've now made it to Part 2, we assume you did actually answer "yes" to that last question and might consider giving it a try.
But how do you go about finding a suitable housesit and what steps should you take to make sure you stand the best chance of getting accepted for it.
Register with one or more house sitting websites
As a "first-timer" your access point will be via one or more recognised websites that bring together communities of homeowners and house sitters for a quarterly or annual subscription.
When a house sitting "assignment" is listed by the owner, applications are then submitted by prospective house sitters registered with that particular website. Sometimes the owner will advertise on more than one website. Other times they won't list their property at all but search through the registered housesitter profiles and select the people they'd like to contact directly. As a newbie, you'll almost definitely need to submit the application yourself.
There are some well-established sites, along with a few relative newcomers. Of course, the well-established ones typically have the most listings and in turn, the most registrations. Which means lots of competition. So it might be worthwhile registering with both a popular international site and a location-specific one to keep your options open.
By far the biggest player is Trusted Housesitters, although they're also the most expensive (currently $129 per year for the basic subscription – see below). But if you want the greatest selection of sits to choose from then you're getting what you pay for. Indeed, they're our go-to site for sits all over the world and we can thoroughly recommend them for first-timers and experienced sitters alike.
The sheer number of homeowners registered on the site means that there's always a huge range of housesits to choose from. Not only that, but the two-way rating system means that you can check reviews from previous housesitters before you apply for an assignment. And the more sits you complete, the more reviews from homeowners you can potentially add to your own profile, which in turn increases your chances of landing future sits.
The basic plan is $129 per year, but you can also opt for enhanced subscriptions at $169 and $259 per year. However, you can secure a special 20% discount on the first year's membership by clicking on the logo below.
As a second option for UK housesits we use House Sitters UK (£29 per year). But there are sister sites available in Australia, New Zealand, Canada and the USA, too.
Elsewhere there's the original house sitting website, House Carers ($50 per year). Meanwhile, Nomador (65 euros per year / 25 euros per quarter) are particularly good for European-based assignments (especially France).
Also worth a mention is Mind My House (currently just $20 per year membership), which we used successfully in our "early days". The number and quality of sits did dry up for us after a while and we no longer subscribe to them. But they do offer sits across the whole of Europe and the rest of the world, too.
Complete your online profile
As part of your registration, you'll be asked to complete a personal profile. It's an important step as you'll need it to convince a potential host that you're a suitable person (or couple) to look after their home and beloved pet(s).
So think of it as a CV, or resumé, which the host will use as the basis of your application, much in the same way that an employer reviews CVs in a job application process.
How you complete it will depend on the website you're using but you'll typically need to include some background about yourself, why you want to housesit and what experience you have. In addition, you'll want to include things that would be of interest to the host. So put yourself in their shoes. What sort of qualities and experience do you have that would "tick the box" for them?
Make sure you keep your profile tight and upbeat. You need to capture the reader's attention if you're going to stand out from the crowd. So don't be shy about selling yourself.
Of course, you still need to be honest – house sitting as a concept is based on trust after all. And you really don't want to apply for that gorgeous sounding off-the-grid and back-to-nature assignment in Costa Rica if you haven't got the first clue about how to live in such an environment.
Include one or more good quality photographs of yourself, too. Preferably with at least one where you're pictured with a pet. And even consider a short video to introduce yourself, where the site allows it.
To help you get started, you can read our Trusted Housesitters profile here and on our website's House Sitting page.
It's also a good idea to obtain two or three written references from your past or present employer and any professional acquaintances or friends (plus copies on email). It'll help you until you've acquired some house sitting testimonials. And some hosts require them as a matter of course, anyway.
Similarly, there are a few hosts who'd like you to provide a police check. To be honest, we haven't found it to be necessary but it might help you to get over the initial line if your profile states you can provide one.
And finally, hosts have commented to us that being able to view our blog beforehand helped them to get a better understanding of who we are. That it reinforced to them we were the type of people they could trust. So, if you already have a blog or website, then be sure to add a link to your profile.
Alternatively, if you have a Facebook or other social media page that you'd be happy to share, then consider using that instead.
"King" Louis – Somerset, England
Belle and Jazz – Tarn, France
Ragna, the Great Dane puppy – Madrid, Spain
Search and apply for house sitting opportunities
Ok, so you've signed up to your house sitting website, you've created your profile and you're now ready to start searching for your first assignment.
There are a few ways to go about it.
Firstly, you can simply scroll through all the latest listings in the relevant section of the site – usually identified as something like "Find a sit" or "Find a house".
Or you can narrow down your search by using filters such as date, location, house and pet type etc.
Or thirdly, you can set up an alert using filters suited to your preferences.
The key is to be alert when something is newly listed that interests you. While some hosts will patiently gather a number of applicants before responding, others will contact you quickly if they like what they see. So, although alerts to your inbox are useful, they won't always arrive at the right time.
Once you've found a listing that interests you, submit your application. You'll normally be asked to message the host directly as part of the application process so make sure you personalise it by adding sufficient additional information about yourself that answers specific questions the host might want to ask.
For example, if the housesit you are applying for requires that you walk two energetic Boxer dogs at least twice per day you might want to talk about your experience of doing just that. Or perhaps the fact that you've had Boxers as pets in the past.
Similarly, if the housesit requires you to have practical house maintenance skills then here's your opportunity to state your case.
Above all, make sure your message is warm, friendly and positive. Remember, it's likely you won't be the only one applying so this is your chance to sell yourself.
Once you're happy with it, click the "Submit" button. And then sit tight!
Or, of course, keep searching and apply for another sit. There's absolutely no reason why you can't have multiple applications on the go – as long as you're genuinely interested in each of them.
Sydney – Lancashire, England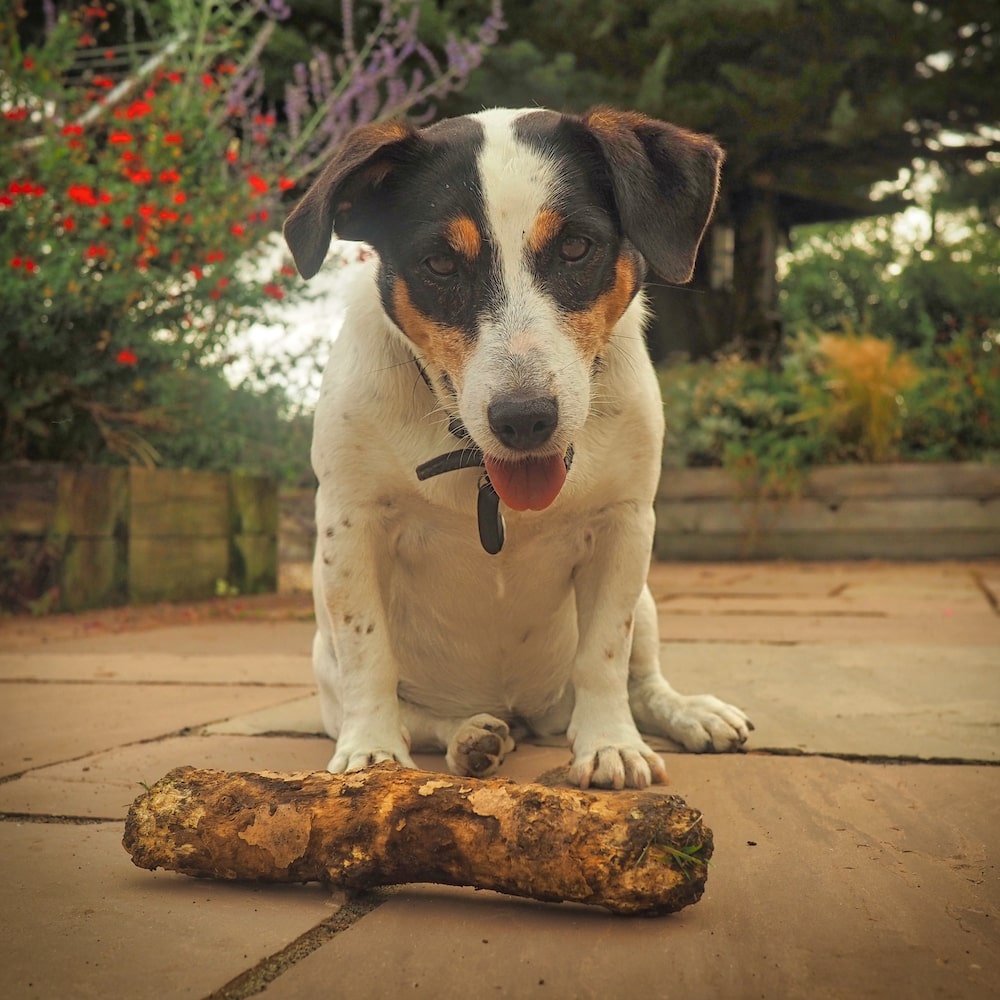 Millie – Somerset, England
Elmer – Cheshire, England
Respond immediately to any contact
If you haven't had a positive response to a few applications, re-visit your profile and your messages to the host.  Do you need to change anything? Would any of the hosts you've applied to be happy to let you know where you're falling down?
Don't over-worry, though. The more popular sits have probably had lots of applications. Including from people who have plenty of experience and previous testimonials. Consider lowering your expectations about the type of sit you're applying for and build up your profile with testimonials of your own.
However, if you do get a positive reply, respond immediately. The host may have replied to a number of applicants on their shortlist (just like in a "real" job scenario) so you'll want to show them you're serious.
Discuss the sit with the host(s)
Once they've short-listed one or more candidates most hosts will want to arrange a telephone or video call with you before making the final decision. To be honest, this makes sense from both party's point of view because, just as they want to be sure you're right for them, you'll also want to make sure the sit is right for you.
So, if you haven't already done so, prepare some questions about the sit to discuss with the host. Don't worry, they're normally just informal discussions and are actually a great way of building up a rapport right from the start.
But do make your first impressions count as most people will decide whether they like you or not from the first 30 seconds of the conversation.
During the conversation you might want to learn more about the pets and the house. About the location and how to get there from the airport/bus or train station. And when they'd want you to arrive – for example, are they planning to leave first thing in the morning or late afternoon?
Better still, discuss the possibility of arriving at least the day before to familiarise yourself with the pets, the house and surroundings (especially on sits of a week or more). Also, try to establish when exactly they'll be back as that might affect your onward plans.
Clarify who's paying what bills, if any. Although it's a generally accepted rule that sitters aren't required to pay for utilities, pet food etc, it's always best to check upfront to avoid any potential embarrassment later.
And finally, clarify their expectations of you and be sure you can a) accept them, and b) fulfill them.
Poppy on her daily walk around a golf course, awaiting the next stray golf ball – Somerset
If you're offered the assignment and are still happy to go ahead then confirm via email. Or, if you've registered with Trusted Housesitters, you can simply click on a "Confirm" button.
Most sites provide a terms & conditions template which both parties can complete if they wish. To be honest, it's not something we or our hosts have ever worried about using. But there may be circumstances where it might be right for your sit.
Importantly, stay in touch with your host ahead of the assignment. For example, this might be the first time they've advertised for a house sitter and may be anxious about you changing your mind. Remember, you haven't paid a deposit. Equally, you may have additional questions for them. But it's also a good way to strike up a relationship and build up trust before you arrive.
So, simply letting them know that you've booked your flight might be a good place to start.
But most importantly, you're off on your first house sitting assignment!
And hopefully, it'll be the first of many.
Of course, once you arrive for your assignment you'll want to enjoy the experience AND put on a good show.
So, in the final part of this article, we'll show you how to handle your first assignment and start to build yourself a reputation as the perfect house sitter.
Blackie – Somerset, England
PART 3: HOW TO MAKE AN IMPRESSION AS A HOUSE SITTER
It's quite simple really. Hosts are looking for two things from their house sitters. Trust and reliability. They need to feel that both their pets and their home are in good hands while they're spending time away.
The fact that you've arrived for your first assignment suggests that you've already managed to convince your hosts that they can trust and rely on you. Much in the same way that you might convince an employer to hire you.
But, as in a "real" job, the proof is in the eating of the pudding, as someone famously said. It's what you do while you're there that will determine how successful you are. And if you put in the extra effort you'll reap the benefits with repeat assignments, referrals, testimonials and indeed, friendships.
In fact, the old adage that "the more you put into it, the more you'll get out of it" most definitely applies.
As we mentioned in Part Two, hosts are normally keen to meet you beforehand. And, in our experience, that means arriving a day, or even several days before the sit is due to start.
It's a good idea for a number of reasons. Firstly, it's an opportunity to be shown around the house, get to know the pets' routines and establish a good rapport with your hosts.
Secondly, you'll have the chance to ask any questions you might have. Some hosts will provide a pack with all the information you'll need, including any routine household tasks. Indeed, Trusted Housesitters actively encourage hosts to complete an online homeowner manual before you arrive.
And thirdly, it's an opportunity to familiarise yourself with the area – the supermarkets, the vet, the hardware store, the best restaurants etc. And, of course, safe dog walking routes.
In addition, we suggest considering the following:
Establish how you would get to the vet in an emergency
For instance, if you don't have your own transport how would you respond in the event of an emergency? Is there someone who might take you?
Make a fuss of the pets (where appropriate)
It might be a stressful time for a pet when it realises that its owner has seemingly abandoned it. So you can make life a lot easier for yourself (and the pet) by bonding with it as quickly as possible. For instance, we looked after a dog who suffers from separation anxiety, so we made sure we were constant companions with him even before our hosts left. As a result, we had a smooth transition without any anxiety issues.
Familiarise yourself with the quirks of the house
Learn from our mistake when we accidentally locked ourselves out on the first day of a sit as we didn't know that the kitchen door locked itself when closed from the outside.
Establish regularity of contact
Just as it's important to maintain contact in the lead-up to the assignment, it's also a good idea to maintain that contact during the sit. The frequency varies from host to host and of course depending on the length of the sit. But it doesn't hurt to give your hosts an occasional update on how their pets are doing and on anything else they might need to know about the house.
Establish when they will be returning so that you can prepare
You'll be expected to make sure the house is at least as clean and tidy as it was when you arrived. So don't get caught short and make sure you know not only the date of their return, but at what time, too.
Bertie snuggles up to Nicky beside the fire – Tarn, France
The two golden rules are that you should treat the house with the same respect that you would your own and that you provide as much care and attention to the pets as they would expect from their owners. And that's really all that most hosts require.
Of course, as long as you've done that, you're free to enjoy the house and the surrounding area. However, it would also pay to be aware of the following:
Keep to the pets' routine
Pets like routine. It reassures them and, in turn, makes the job of looking after them so much easier. So make sure your host runs through it with you. Stick to it and don't change the routine to suit you.
Replace anything that you break
Although many hosts are fairly relaxed about the occasional broken wine glass, we've always felt obliged to replace anything that we've accidentally broken or damaged. In fact, on longer sits we've gone as far as to buy ourselves items such as cheap glasses and tea towels from the outset.
Make yourself known to the neighbours
They can be your best friends if things do go wrong. And you'll never know when you might need them.
Be aware of your utility usage
For the vast majority of housesits, the hosts will not expect you to contribute towards the utility bills. But it's only right that, in return, you keep your usage to sensible levels. Which normally means switching off heating and cooling systems, lighting etc when they're not needed.
Lucy – Tortola, British Virgin Islands
Lucy – Tortola, British Virgin Islands
On many sits, it's possible to leave before the hosts actually arrive back, although usually, that means earlier on the same day.
But we'd strongly recommend trying to be there to welcome the hosts home and complete a proper "handover' at the end of the assignment. It's a perfect opportunity to show your professionalism as a house sitter and to ask for a testimonial on your online profile. It may also help you to get a repeat assignment.
In fact, some hosts are happy for you to stay on for a day or so to allow you to explore the surrounding area without constraint, too. Perks of the job, if you like.
So what can you do to make the handover as smooth as possible?
Make sure the house and garden are immaculate
Your aim is to show that you've cared about the home. So allow enough time to get everything prepared in time for their arrival back.
Make sure the pets are ready on the day to hand over
Exercise the dog as per the routine, clean the litter tray, clear out the parrot cage etc
Make a list of things to report on
Any pet issues, broken or damaged items, phone calls received etc.
Provide some additional value
This is something we've always made a point of doing but we can understand why it wouldn't suit everybody. 
As a gesture of thanks to our hosts for entrusting us with their home and pets, we try to find a way of cooking a meal for them on their return. Either to eat with us or after we're gone. Sometimes, that might just mean baking a loaf of bread or a cake. Other times, it'll be one of Ian's homemade curries. 
In addition, we like to take photographs of their pets and provide our hosts with a link to view and download them from our online photography site. 
Both are great ways of completing the house sitting assignment and leaving on a positive note. And they're also enjoyable things to do.
As you can see, it's not rocket science. Much of it is just common sense, good communication and being as personable as you possibly can.
Once you've managed to complete your first assignment you'll no doubt quickly decide if house sitting is something you'd like to do again. If indeed it is then, armed with your first experience of housesitting under your belt and (hopefully) a sparkling testimonial to go with it, you'll be ready to begin your search for the next one with renewed vigour.
Just remember, by treating your second assignment as you did your first, you'll again focus on ways to make an impression.
You'll need to learn from your mistakes. You'll want to strive to get better. And, if you do, you'll start to build a reputation as a skilled and reliable sitter.
After all, reputation counts for a lot. And a good reputation will help you to stand out from the crowd.
What did you think? Have you ever tried house sitting? If so, what is house sitting all about for you? Or maybe you're thinking of trying it in the near future? Either way, we'd love to hear from you so please add your comments below.
Hi, we're Ian and Nicky, an English couple on a voyage of discovery around the world, and this blog is designed to reflect what we see, think and do. Actually, we'd like to think it also provides information, entertainment and inspiration for other "mature" travellers, too. So please feel free to pour yourself a glass of something suitably chilled and take a look around.