28 STUNNING WILDLIFE PHOTOS FROM 5 YEARS OF TRAVEL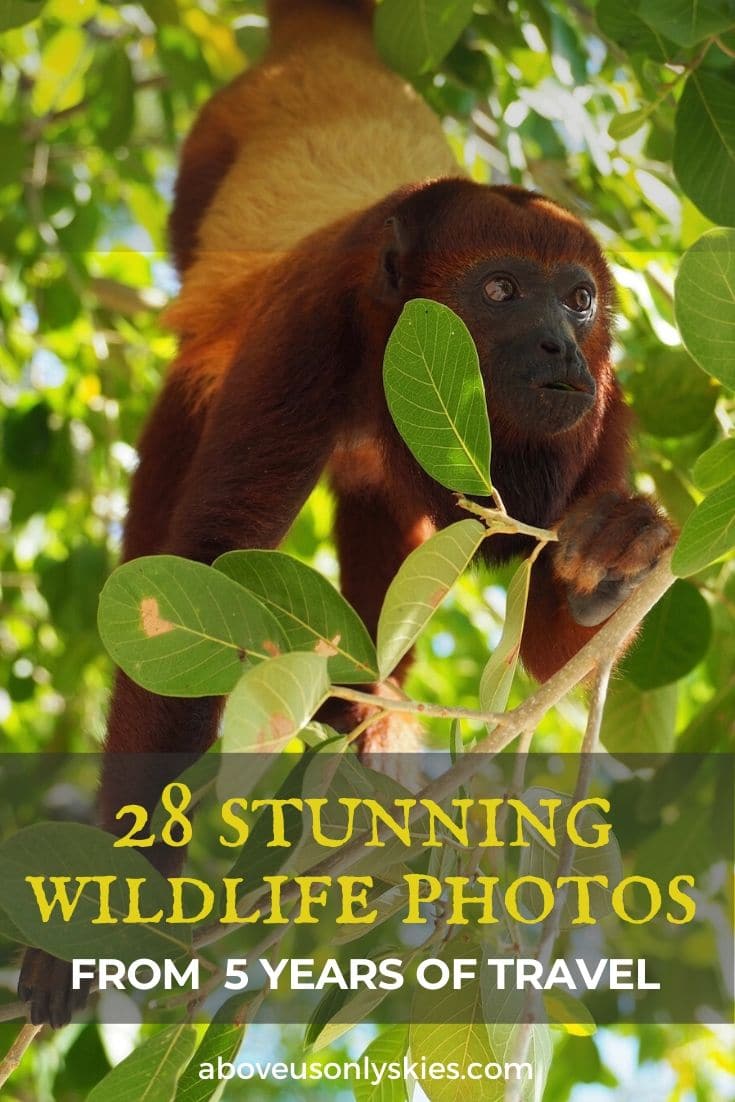 Experiencing close encounters with some of the planet's amazing wildlife remains one of our top reasons to travel. Although they don't always happen as we might have expected. Or wanted!
For instance, our encounter with a pack of dingoes during our first night camping in a tiny swag tent in the Australian Outback. And the deadly snakes that silently crossed our paths while hiking in Thailand and Panama.
Nevertheless, to celebrate our five years of travel, we've assembled a collection of 28 photos from our archives to reflect the wide variety of wildlife we've had the pleasure of observing at close quarters.
Each has its own story to tell. And we're thrilled to be able to share them with you.
What did you think? What have been your wildlife highlights whilst travelling? Or are any of the animals featured here on your bucket list? Either way, we'd love to hear from you so please add your comments below.
To help us maintain our site we work with a number of partners who we've personally used and can recommend to our readers. If you decide to purchase any products through the following links, we'll receive a small commission at no extra cost to you. Thank you for your support!
Travel insurance
with World Nomads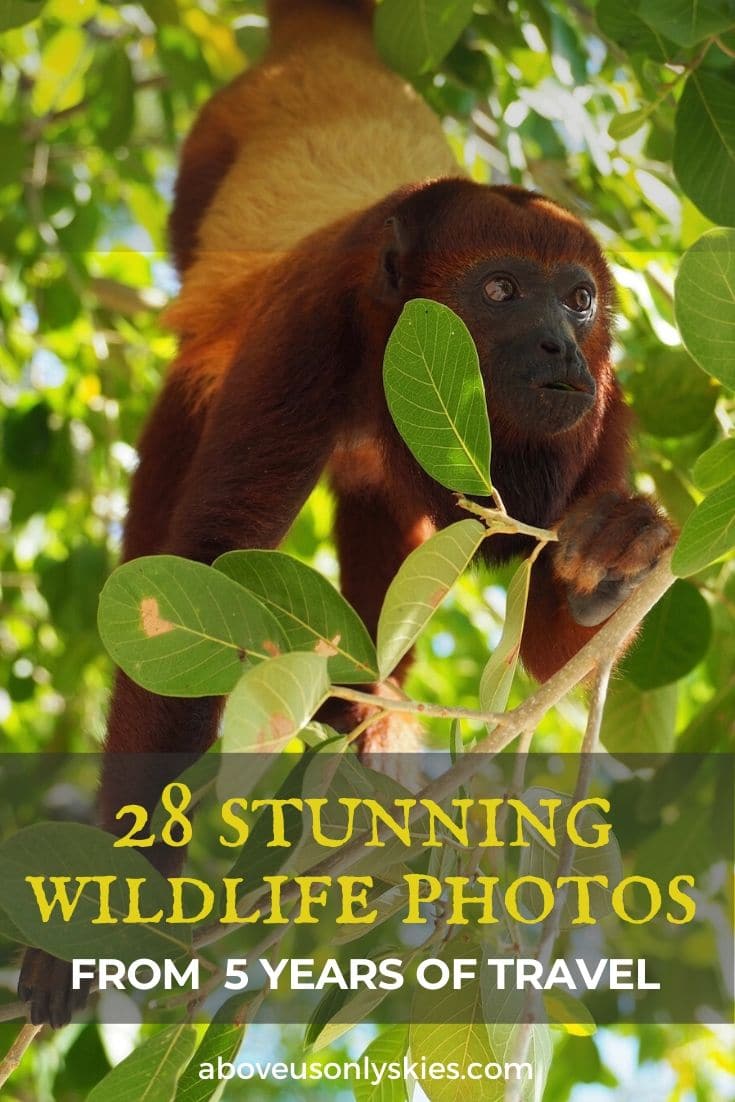 Hi, we're Ian and Nicky, an English couple on a voyage of discovery around the world, and this blog is designed to reflect what we see, think and do. Actually, we'd like to think it also provides information, entertainment and inspiration for other "mature" travellers, too. So please feel free to pour yourself a glass of something suitably chilled and take a look around.